Every year, millions of Americans require physical rehabilitation as they recover from illness or surgery or as they deal with pain or loss of motion caused by chronic disorders. They have a lot of options when it comes to finding care. The Bureau of Labor Statistics reports that over 230,000 physical therapists are working in the United States, with tens of thousands of facilities employing them. As a result, finding the appropriate hospital can be difficult. However, in this blog post, we'll share the top 10 Best Hospitals for Rehabilitation based on data released by the U.S. News and World Report. Continue reading to find out!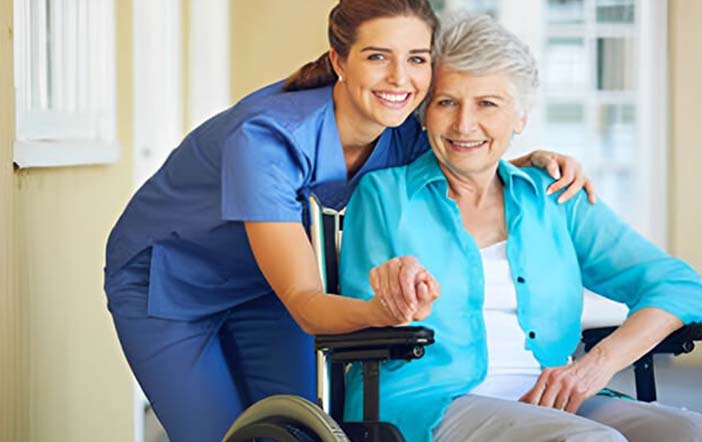 List of the Top 10 Best Hospitals for Rehabilitation
U.S. News assessed 799 hospitals and named the best 50 for their treatment of patients recovering from strokes, traumatic brain injuries, and severe burns. We will, however, share the top-performing U.S. hospitals that are highly ranked in all departments. Let's get started!
Rank 1. Shirley Ryan AbilityLab (formerly Rehabilitation Institute of Chicago)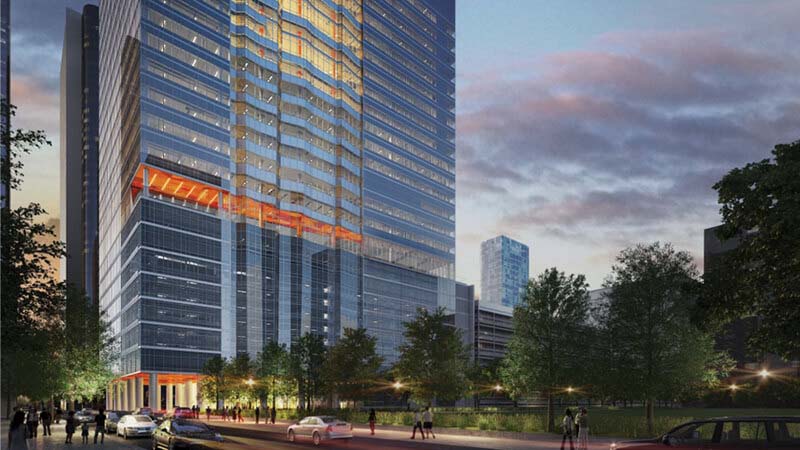 Source: Sralab
Shirley Ryan AbilityLab has been voted the No.1 rehab hospital in the United States by U.S. News Report for the past 24 years and is located in the center of downtown Chicago. It is a 182-bed research institution dedicated entirely to rehabilitation in a variety of fields. Over half of its therapists have advanced qualifications above the Master's and Ph.D. levels, ensuring you receive the most excellent therapy possible.
Healthcare Marketing Lists
Rank 2. TIRR Memorial Hermann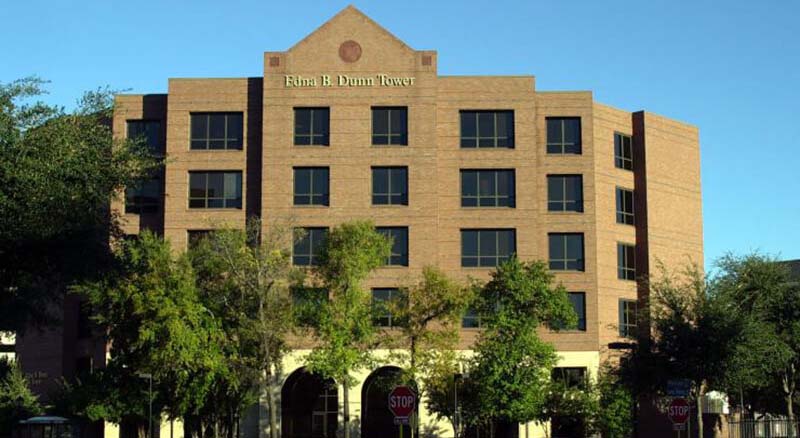 Source: TIRR Memorial Hermann
Located in Houston, Texas, TIRR Memorial Hermann provides a comprehensive range of rehabilitation services for children and adults. It is a 134-bed hospital that provides physical therapy to patients suffering from severe brain or spinal injury or neurologic disorders. Despite being rated for adult care, it also has a teen and child rehabilitation program. TIRR Memorial Hermann Hospital serves as a teaching hospital for Baylor College of Medicine and University of Texas Health Science Center in Houston. The facility is placed second on the top rehabilitation hospital ranking.
Rank 3. Spaulding Rehabilitation Hospital
Spaulding Rehabilitation, which serves the greater Boston area and beyond, is a world leader in sophisticated rehabilitation therapy and research. With three inpatient hospitals, a skilled nursing facility, and outpatient locations spread across eastern Massachusetts, its top medical professionals, clinicians, and researchers will guide you through your most difficult journey, allowing you to be the best version of yourself. It also treats neuromuscular diseases. The institution is ranked third in the country for excellent Rehabilitation care.
Rank 4. Kessler Institute for Rehabilitation
Kessler Institute, one of the nation's largest and most highly regarded rehabilitation institutions, provides you with an excellent road to recovery and independence. Kessler Institute has been a pioneer in rehabilitation medicine for almost 70 years and treats diagnoses such as spinal cord and brain injury, stroke, heart problems, cancer, and others. Its goal is to assist people restore function and independence in their daily lives. Treatment programs are tailored to each patient and administered with the utmost care. It is ranked fourth in the country and is pleased to be the highest-ranked rehab hospital in the New Jersey-New York metropolitan area.
Rank 5. UW Medicine-University of Washington Medical Center
The University of Washington Medical Center in Seattle is noted for its innovative atmosphere. Its Seattle Harborview Campus specializes in rehabilitation as well as other medical fields such as neuroscience, otolaryngology, and orthopedics. It also does cognitive testing and pharmaceutical management, as well as outpatient physical, occupational, and speech therapy and social work services. U.W. Medical Center's rehabilitation program is ranked fifth in the country by U.S. News & World Report.
Rank 6. Mayo Clinic

Source: Mayo Clinic
The Rehabilitation Medicine Center combines Mayo Clinic's well-known rehabilitation expertise with cutting-edge research and education activities. The main goal is to provide each patient — adult or juvenile, inpatient or outpatient — with an individualized rehabilitation experience. The center is staffed by board-certified physical medicine and rehabilitation (PM&R) doctors and other seasoned rehabilitation professionals. Its mission is to inspire hope, promote independence, and improve quality of life. The hospital is ranked 6th on the list for Rehabilitation care.
Rank 7. Rusk Rehabilitation Center At NYU Langone Hospitals

Source: Rusk Rehabilitation Center
Rusk Rehabilitation has developed on the fundamental premise that Physical medicine and rehabilitation should encompass the entire person—emotionally, psychologically, and socially—rather than focusing just on illness or disability. Since its inception in 1948, the center has built itself with this belief by offering patients high-quality care and the recovery resources required to live full and rewarding lives. As a patient at Rusk Rehabilitation, you will meet with board-certified physiatrists specializing in rehabilitation medicine. They assess your care needs and create a treatment plan tailored to your needs. They offer numerous services, including Physical therapy, occupational therapy, speech and swallowing therapy, vocational therapy, psychological services, music and recreational therapy, nutrition, and social work services are examples of such services. It is ranked 7th on the list of the best Rehabilitation hospitals released by U.S. News and World Report.
Rank 8. Shepherd Center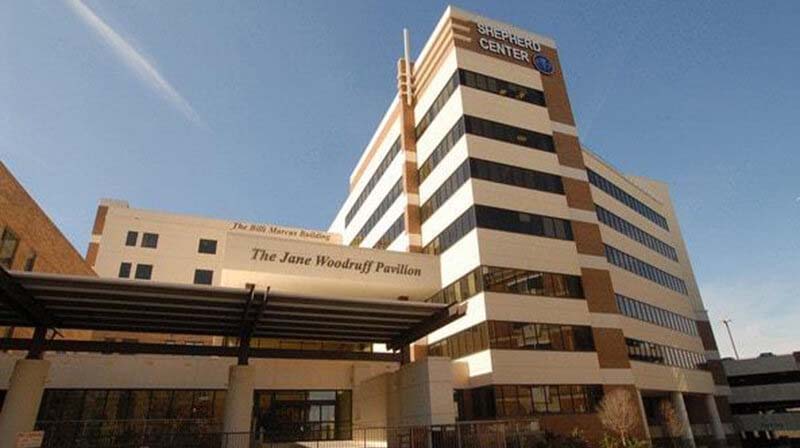 Source: Shepherd Center
Shepherd Center is a 152-bed hospital that handles over 743 inpatients, 277-day program patients, and over 7,161 outpatients in over 46,000 visits per year. The Shepherd Center, the only rehabilitation facility with an on-site intensive care unit, provides rehabilitation following traumatic brain and spinal injuries. U.S. News and World Report rank Shepherd Center 8th in the U.S. for the finest rehabilitation care.
Rank 9. MossRehab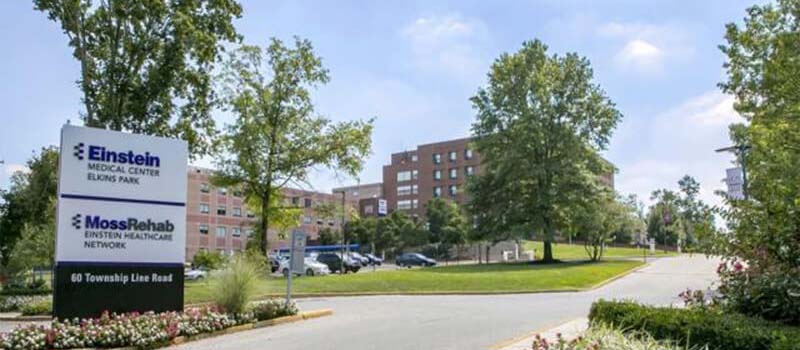 Source: MossRehab
Mossrehab can assist you in rebuilding your life if you have a serious physical injury or disorder. MossRehab is a Jefferson Health and Einstein Healthcare Network member. It can provide complete therapy for all of your needs in one place, with a team of doctors and therapists collaborating to develop a personalized care plan for you. It has significant accreditations and recognition for being a national and global leader in the area. It is happy to be named one of the nation's best rehabilitation hospitals by U.S. News & World Report, placing it 9th on the list.
Rank 10. UPMC Mercy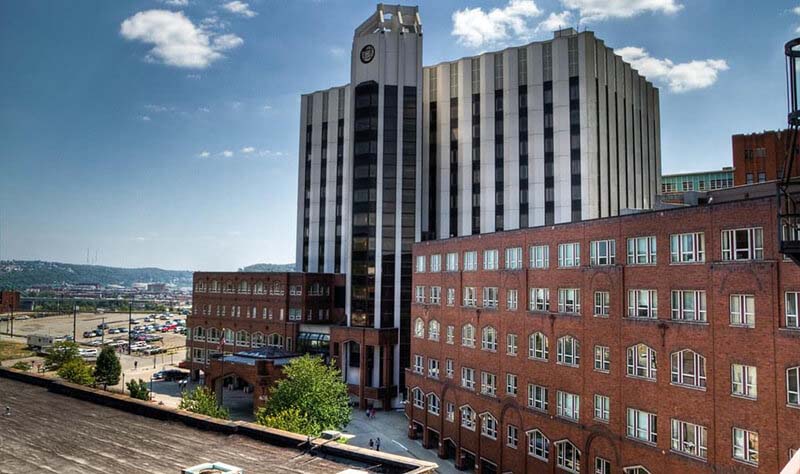 Source: UPMC Mercy
UPMC Mercy is delighted to be the home of the UPMC Rehabilitation Institute, a nationally recognized rehabilitation center of excellence. Individuals recovering from injuries, illnesses, and operations can use the facility's inpatient and outpatient rehabilitation programs. Individuals with spinal cord injuries, brain injuries, and stroke can also benefit from the facility's specialized activities. UPMC Mercy is honored to be placed 10th on the list of the Best Rehabilitation Hospitals.