When it comes to receiving treatment for orthopedic conditions, choosing a hospital with a strong reputation for providing high-quality care is important. Orthopedic conditions can range from broken bones and sprains to more complex issues such as joint replacements and spinal surgeries. Therefore, it is essential to find a hospital that has a team of experienced orthopedic surgeons and staff, as well as state-of-the-art technology and facilities. In this article, we will provide the top 10 best hospitals for orthopedics according to the U.S. News and World Report.
Best Hospitals for Orthopedics In 2022-2023
Hospital for Special Surgery
Mayo Clinic
Cedars-Sinai Medical Center
NYU Langone Hospitals
Rush University Medical Center
UCLA Santa Monica Medical Center
List of the 10 Best Hospitals for Orthopedics In 2022-2023
U.S. News surveyed 1,670 hospitals and ranked the top 10 hospitals that see complex orthopedic patients for spinal surgery, fusions, limb, joint, and other musculoskeletal and connective tissue care. You may also find top-performing hospitals for hip fracture, hip replacement, and knee replacement from this list. Find an excellent orthopedic specialist or surgeon near you.
Hospital Rank 1- Hospital for Special Surgery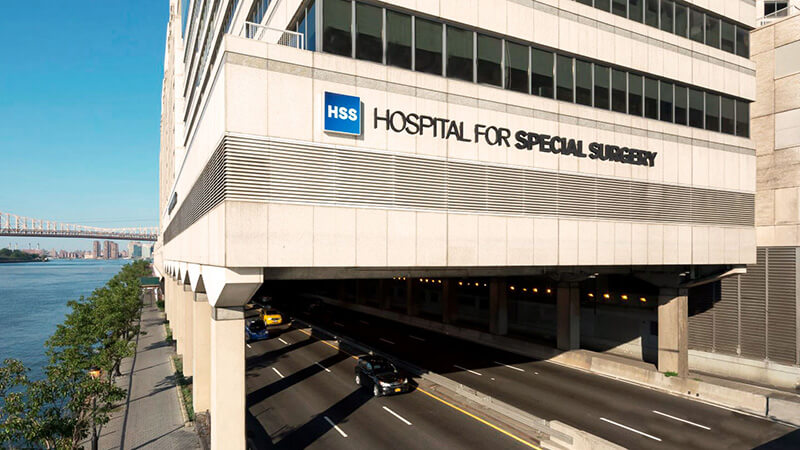 Source: Hospital for Special Surgery
Hospital for Spine Surgery is the world's most prestigious academic medical center devoted to musculoskeletal health. At its heart lies the Hospital for Special Surgery, which has been ranked 1st in orthopedics for 13 years in a row by U.S. News & World Report (2022-2023). HSS has also been named among the top orthopedic and rheumatology hospitals for 31 years in a row. HSS prioritizes infection control and has one of the lowest infection rates in the country. HSS also accepts the majority of major insurance plans.
100% Validated Doctors Email List by Specialty
Hospital Rank 2 - Mayo Clinic

Source: Mayo Clinic
Mayo Clinic's Division of Orthopedic Research has strived to enhance outcomes and quality of life for both adult and pediatric patients suffering from musculoskeletal ailments. The clinic's highly qualified and experienced orthopedic surgeons are pushing scientific limits to develop new ways to improve the well-being of its patients. The clinic is ranked 1st in the Best Hospitals Honor Roll and 2nd in Orthopedic care.
Hospital Rank 3 - Cedars-Sinai Medical Center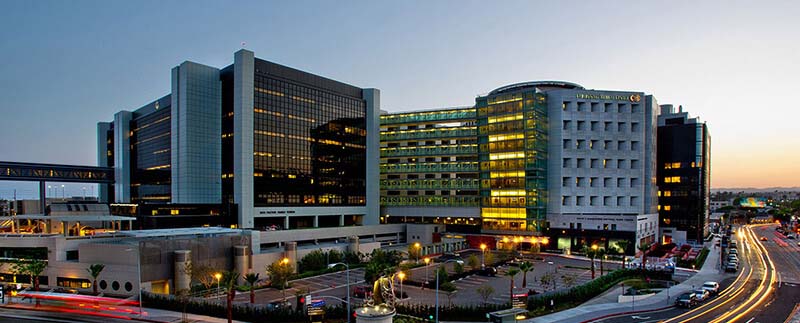 Source: Cedars-Sinai Medical Center
Thanks to a team dedicated to excellent pain treatment and rapid rehabilitation, Cedars-Sinai is consistently named among the best in California for orthopedics by U.S. News & World Report. They pledge to provide the same inventive and one-of-a-kind care plans as the professional athletes who rely on them for therapy. They provide a variety of novel treatment choices, ranging from conservative treatments to minimally invasive surgery. Your care plan will be tailored to your specific needs for effective pain management and rapid recovery. The center is ranked 3rd on the list of best Orthopedic Hospitals.
Hospital Rank 4 - NYU Langone Hospitals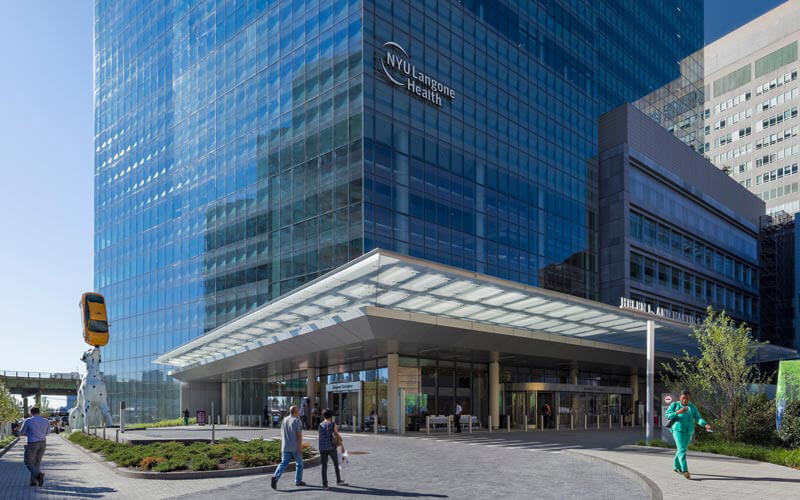 Source: NYU Langone Hospitals
The NYU Langone Orthopedic Center, formerly the Center for Musculoskeletal Care, is your gateway to a wide range of treatment options for injuries and illnesses affecting your muscles, bones, and joints. The cutting-edge building of the center brings together the expertise and resources of NYU Langone Orthopedic Hospital and NYU Langone's Rusk Rehabilitation to provide you with the finest quality care in one convenient location. The hospital is proud to be ranked 4th on the list of top orthopedic hospitals.
Hospital Rank 5 - Rush University Medical Center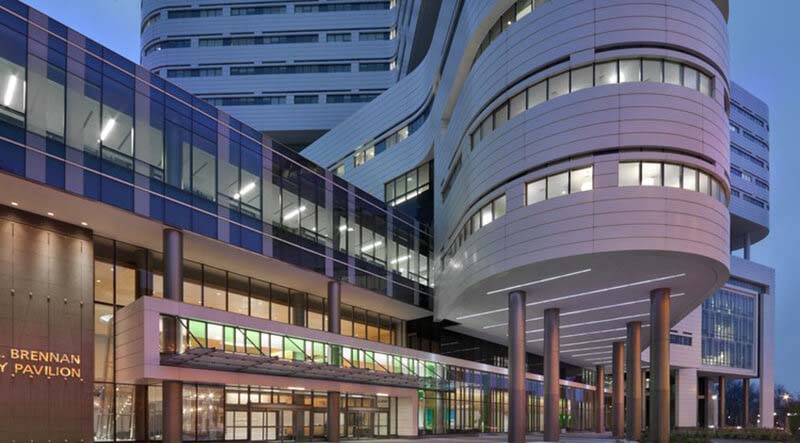 Source: Rush University Medical Center
U.S. News & World Report named RUSH University Medical Center as one of the best in the country for orthopedic care, ranking it 5th in the country and 1st in Illinois. RUSH Copley Medical Center was also recognized for its excellence in hip fracture and knee replacement care. Rush orthopedic and spine doctors are experts in evaluating and treating a wide range of issues from head to toe, using the most advanced nonsurgical and surgical techniques.
Hospital Rank 6 - UCLA Santa Monica Medical Center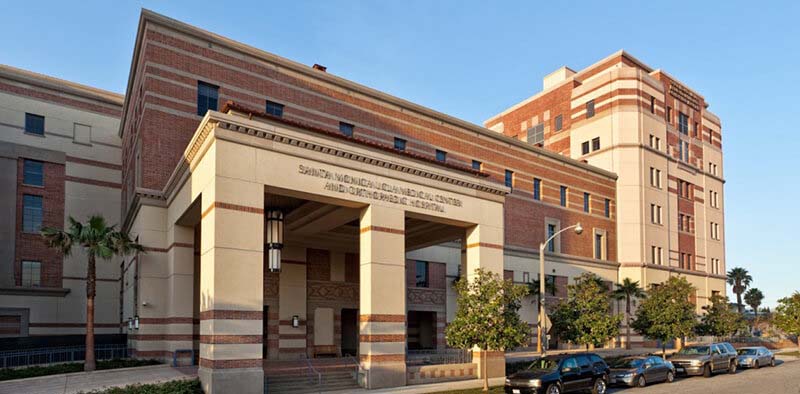 Source: UCLA Santa Monica Medical Center
The UCLA Santa Monica Medical Center offers complete surgical, diagnostic, therapeutic, and rehabilitative care to adults and children with musculoskeletal problems. The staff unit provides a beautiful, healing atmosphere for patients, which is supported by cutting-edge medical science, innovative technology, and a devoted healthcare team. Registered nurses are dedicated to addressing the needs of patients and their families. They collaborate with expert physicians, support workers, and the entire healthcare team to offer compassionate, patient-centered care. UCLA Santa Monica Medical Center is nationally ranked No. 6 on the list of Best Orthopedic Hospitals.
Hospital Rank 7 - Jefferson Health-Thomas Jefferson University Hospitals
Jefferson Health's Department of Orthopedic Surgery in Philadelphia, which includes physicians from Rothman Orthopedics at Jefferson Health, has extensive experience diagnosing and treating a wide range of orthopedic and spine conditions, including bone and soft tissue sarcomas, hand pain, hip pain, knee pain, meniscus tears, and more. Every day, the staff aims to give the greatest outcomes for its patients, regaining mobility and function to improve their overall quality of life. That is why U.S. News & World Report recognized Thomas Jefferson University Hospital as the 7th best hospital in the country and the best in the region for orthopedic care.
Hospital Rank 8 - Mount Sinai Hospital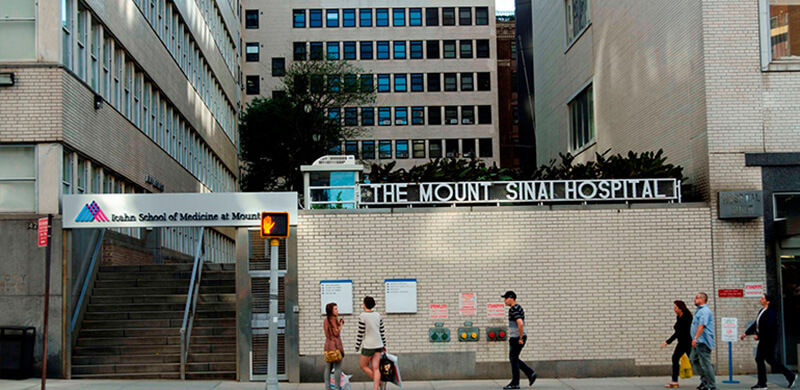 Source: Mount Sinai Hospital
If you are suffering from any level of orthopedic or musculoskeletal disease, from the most complex to the most common, Mount Sinai Hospital has the expertise to cure your disease. The hospital is known for providing excellent patient care in all disciplines and services. Using cutting-edge technology, they detect and treat a wide range of ailments, such as sprains, fractures, and bunions. Its purpose is to increase mobility while reducing pain and discomfort. U.S. News & World Report ranks the hospital 8th nationally in Orthopedics for 2022-2023.
Hospital Rank 9 - Massachusetts General Hospital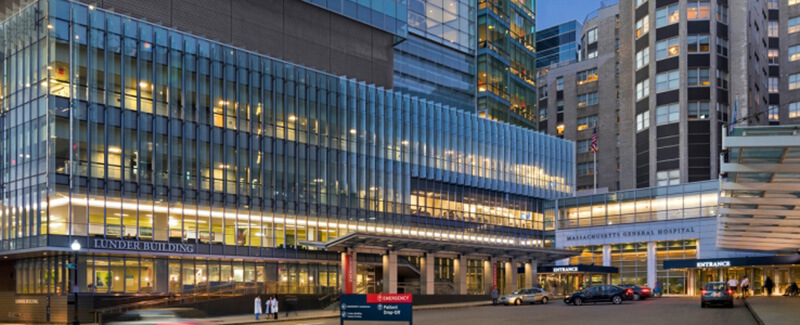 Source: Massachusetts General Hospital
The Department of Orthopaedic Surgery at Massachusetts General Hospital is one of the world's oldest and most prestigious orthopedic departments. The Department provides orthopedic care for both children and adults, with a focus on joint replacement, shoulder, spine, hand and arm, foot and ankle, cancer, and orthopedic trauma. Its sports medicine program cares for exceptional athletes playing at the highest levels of professional sports, such as Olympians, collegiate players, and members of the New England Patriots and Boston Bruins. The hospital is placed 8th on the Best Hospitals Honor Roll and is nationally ranked in 12 adults and three pediatric areas. It is solidly positioned at No. 9 on the list of the finest Orthopaedic Hospitals.
Hospital Rank 10 - New York-Presbyterian Hospital-Columbia and Cornell
NewYork-Presbyterian Och Spine is a treatment center for severe and difficult spinal abnormalities. It employs renowned orthopedic and neurosurgery spine surgeons, physiatrists, and pain management specialists in a comprehensive approach to treating spine diseases. The Department of Orthopedic Surgery also has a division dedicated to orthopedic oncology. Some of the country's top orthopedic surgery specialists work at NewYork-Presbyterian, combining surgical expertise with groundbreaking clinical and basic research in areas such as encouraging bone and tissue healing and total joint restoration. They collaborate with rehabilitation specialists to improve healing and recovery. The hospital is ranked 10th on this year's list of the best Hospitals for Orthopedics.