Medicare is a crucial healthcare program for millions of Americans, and choosing the right Medicare plan and insurance company is essential for ensuring quality care and financial stability. With so many options available, it can be overwhelming to decide which company to trust with your healthcare needs. That's why we've compiled a list of the Best Medicare Plan Insurance Companies of 2023. Our rankings are based on the U.S. news and world report rankings that evaluate factors such as cost, coverage, and customer satisfaction to help make an informed decision. Whether you're a new Medicare beneficiary or looking to switch plans, this guide will provide valuable insights into the top companies and what sets them apart.
Table of content: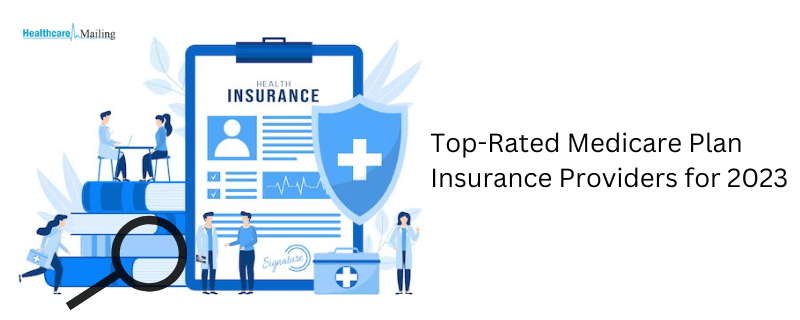 Medicare insurance plans: what they are and why choosing the right one matters
Medicare is a federal health insurance program for people aged sixty-five(65) and older, as well as certain younger people with disabilities. Medicare insurance plans are designed to cover a range of healthcare services, including hospital visits, doctor appointments, and prescription drugs. There are four main types of Medicare insurance plans: Parts A, B, C, and D. Part A covers inpatient hospital care, hospice care, skilled nursing facility care, and home health care. Part B covers medical services and supplies, such as physician visits, lab tests, and medical equipment. Part C, also known as Medicare Advantage, offers an alternative to traditional Medicare coverage and provides additional advantages, such as vision, hearing, and dental care. Part D provides prescription drug coverage. Understanding the different types of Medicare insurance plans and what they cover is crucial for making informed decisions about your healthcare.
Why is it important? - Choosing the right Medicare insurance plan is essential for ensuring that you receive the healthcare coverage you need at a price range you can afford. The wrong plan can lead to unexpected out-of-pocket expenses, inadequate coverage, and even health complications. Therefore, it is important to evaluate and compare different plans to determine which one is the best fit for your individual healthcare needs and budget. When selecting a plan, it is crucial to consider factors such as the level of coverage, the cost of premiums and deductibles, prescription drug coverage, and provider networks. By choosing the right plan, you can rest assured that you are getting the coverage you need to maintain your health and well-being while avoiding costly surprises and unnecessary stress.
So, what are the best medicare plan insurance companies in 2023?
In order to assist individuals in finding the most suitable Medicare insurance plan and prescription drug coverage, U.S. News conducted an analysis of Medicare Advantage and Part D offerings in each state. This analysis was based on the 2023 star ratings provided by the Centers for Medicare and Medicaid Services (CMS). They evaluated provider networks, premiums, deductibles, and out-of-pocket costs offered by different insurers. This thorough evaluation allowed them to make well-informed decisions regarding their Medicare insurance and prescription drug coverage needs.
Top 10 medicare plan insurance companies in 2023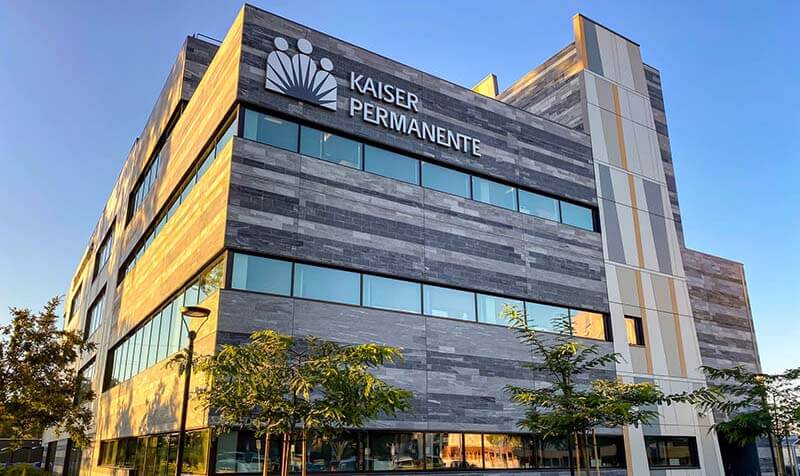 Source: Kaiser Permanente
Kaiser Permanente Senior Advantage Alam., SF, Napa is a Medicare Advantage HMO plan for the year 2023 offered by Kaiser Permanente. This plan is designed for individuals who have Medicare Part A and Part B coverage. While it provides the same fundamental benefits as Original Medicare, there are variations in the out-of-pocket costs. By enrolling in Kaiser Permanente Senior Advantage Alam., SF, Napa, your existing Medicare Part A, and Part B coverage will be replaced by this plan. It is important to note that, with the exception of emergency situations, you are required to seek care from healthcare providers within the plan's designated network in your specific county.
According to the U.S. News and world report, the company receives 4.5 stars in the overall health plan rating and 5 stars in the Overall Drug Plan Rating.
Health Plan Rating
Drug Plan Rating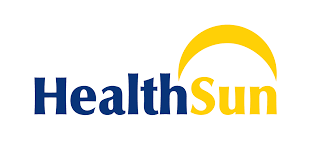 Source: HealthSun
HealthSun, established in 2005, is a Medicare Managed Care Organization with its administrative offices based in Miami, Florida. With a strong presence in Dade, Broward, and Palm Beach Counties, HealthSun has emerged as one of the rapidly expanding health plans in South Florida, serving over 50,000 members. Notably, HealthSun has consistently achieved an impressive overall CMS Star Rating of 5 out of 5 Stars for the years 2018, 2019, 2020, and 2021. Its commitment to excellence is reflected in its extensive provider network and dedicated professionals who cater to the needs of its valued members. Being a local plan, they are attuned to the healthcare requirements of their community and strive to deliver unparalleled service and an exceptional experience to the members.
For the year 2023 HealthSun Health Plans, Inc. is given 5 out of 5 stars for health plan rating and 4.5 out of 5 for prescription drug plan.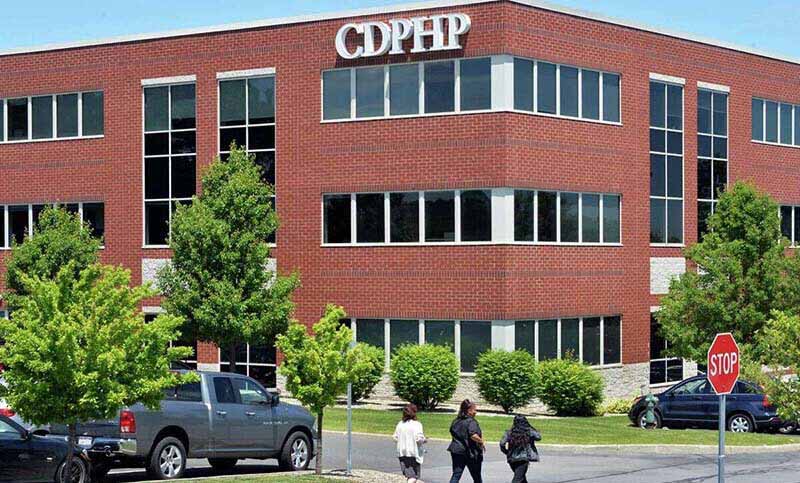 Source: CDPHP
CDPHP, also known as Capital District Physicians' Health Plan, is a leading not-for-profit health insurance organization based in Albany, New York. With a strong focus on providing high-quality healthcare coverage and services, CDPHP has been serving the Capital Region for over 35 years.
As a member-focused health plan, CDPHP offers a wide range of health insurance products and plans, including single and family plans, Medicare plans, and employer-sponsored plans. They strive to provide comprehensive coverage that meets the diverse needs of their members, including medical, dental, and vision benefits.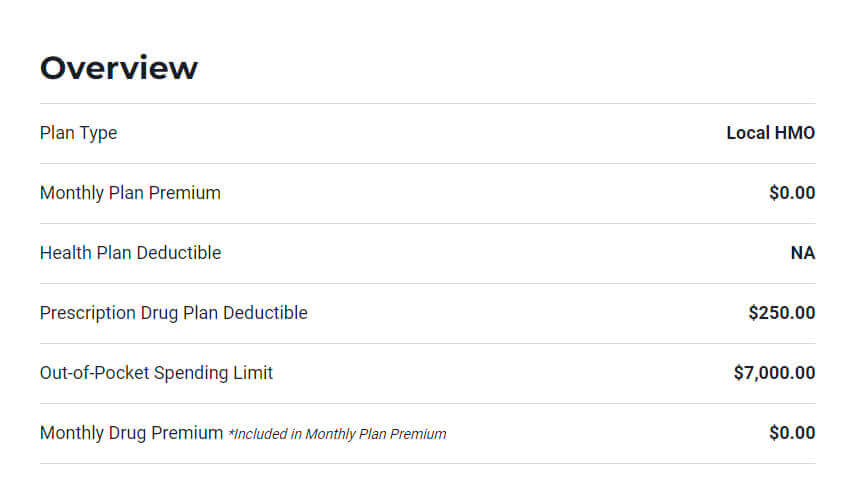 Source: U.S. news
According to the U.S. News and World Report for the best medicare plan insurance companies in 2023, CDPHP receives an overall 5 out of 5 ratings.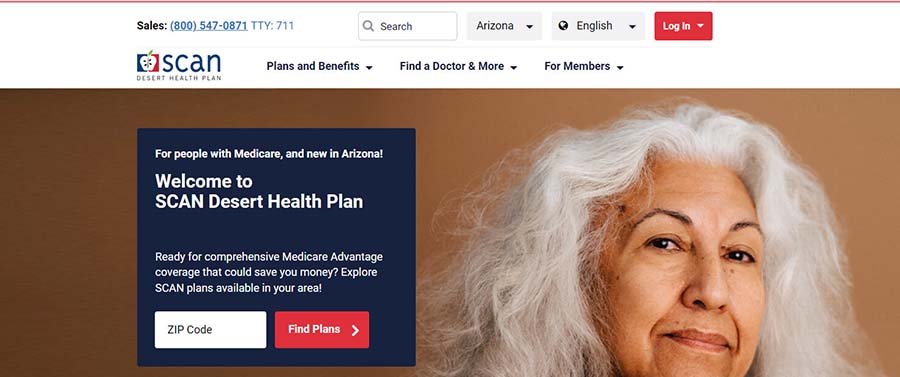 Source: Scan Health
Scan Health Plan is a reputable Medicare insurance provider that offers comprehensive coverage and specialized care for individuals eligible for Medicare. With a strong focus on senior healthcare, Scan Health Plan has been serving Medicare beneficiaries for several years, providing them with access to quality healthcare services and support.
Scan Health Plan offers an alternative to Original Medicare by combining hospital (Part A) and medical (Part B) coverage into a single plan. This comprehensive approach ensures that members have access to a wide range of benefits and services beyond what is typically offered by Original Medicare.
U.S. News and World Report have rated Scan Health Plan 4.5 stars out of 5 for overall qualities, including health plan and drug plan.
Blue Cross Blue Shield (BCBS) is a federation of 36 independent health insurance companies that collectively provide health insurance coverage to millions of individuals and families across the United States. Each independent BCBS company operates in a specific state or region and offers its own portfolio of health insurance plans. While the specific plans and coverage details may vary by state, there are some common characteristics and benefits associated with BCBS plans:
BCBS plans typically have a broad network of healthcare providers.
They provide comprehensive coverage for a range of medical services, including hospitalizations, doctor visits, preventive care, prescription medications, and more.
Numerous insurance plans, such as Preferred Provider Organization (PPO) plans, Health Maintenance Organization (HMO) plans, and Exclusive Provider Organization (EPO) plans.
Many BCBS plans offer wellness programs and resources to help members maintain a healthy lifestyle and manage chronic conditions.
According to U.S. News and World Report, Blue Cross and Blue Shield gets 4.5 stars out of 5 as an overall rating.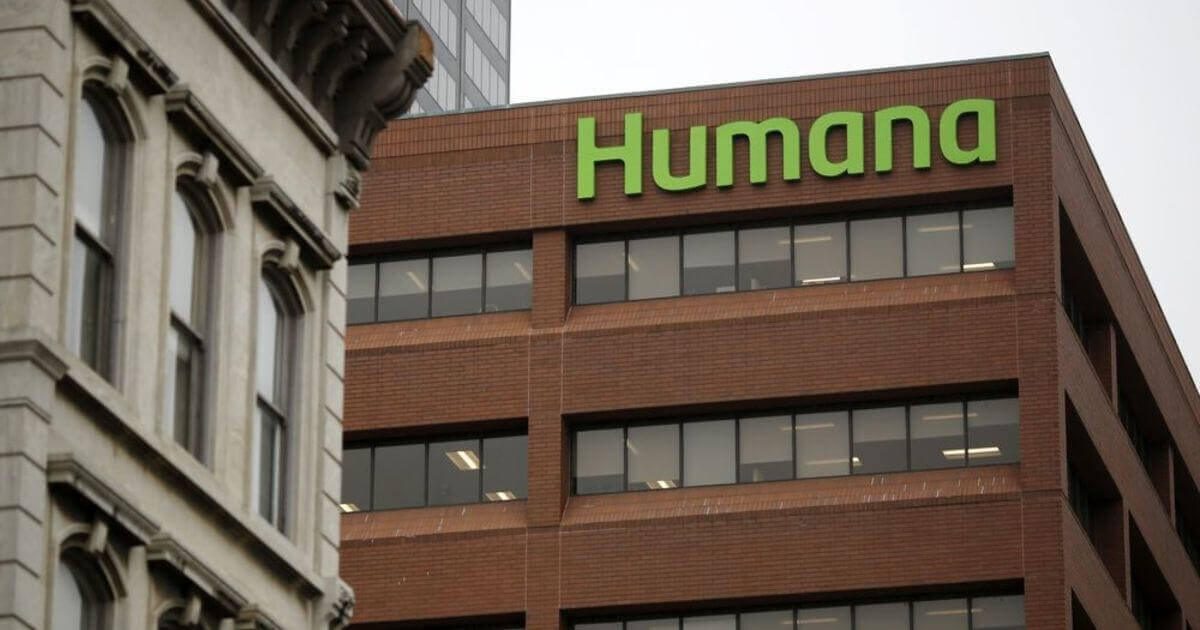 Source: Humana
Humana places a strong emphasis on preventive care and wellness. They offer various resources and programs to help members stay healthy and manage chronic conditions effectively. According to the U.S. News and World Report , Humana is ranked 4.5 stars on the overall Health Plan Rating and 3.5 stars on overall Drug Plan Rating.
Health Plan Rating
Drug Plan Rating
Humana's Medicare Advantage plans often include additional benefits such as prescription drug coverage, vision, hearing, and wellness programs. Humana's Medicare Part D plans provide prescription drug coverage to help individuals manage their medication costs.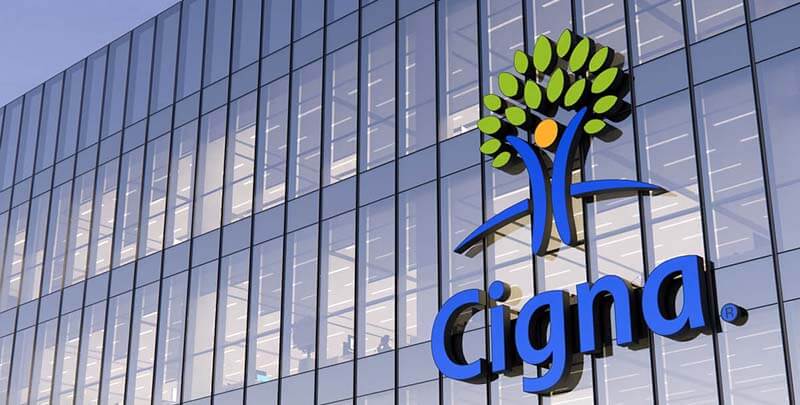 Source: Cigna
While Cigna's coverage may not extend nationwide, individuals residing in the areas it serves can enjoy the advantages of its comprehensive coverage options and esteemed reputation. Cigna offers plans that encompass dental and vision coverage, and in many regions, additional benefits such as hearing, lifestyle, and transportation coverage are also available. The company prioritizes the accessibility and utilization of telehealth services, facilitating convenient access to necessary healthcare. Furthermore, Cigna goes the extra mile by providing complimentary perks, including behavioral and emotional support services, medication therapy management, and discounts on health and wellness products. With its robust coverage, commitment to customer well-being, and additional benefits, Cigna strives to meet the diverse healthcare needs of its customers. According to the U.S. News and World Report, Cigna is a 5-star company.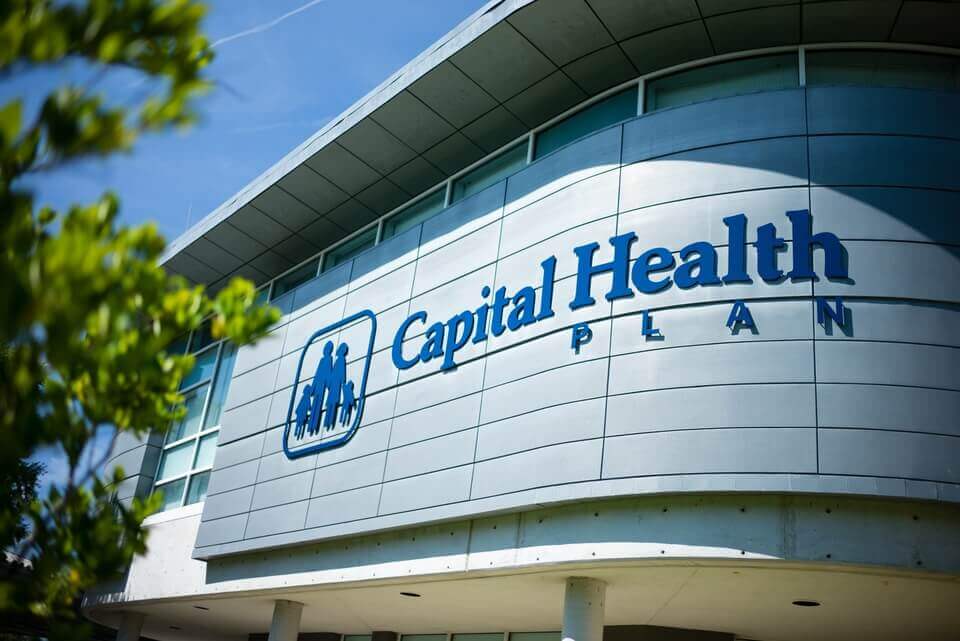 Source: Capital Health Plan
As part of the State Group Insurance Program, Capital Health Plan (CHP) provides individuals with two Medicare plans to choose from. With CHP's State of Florida Classic MA-PD (HMO) plan, you can continue your employer-sponsored coverage at a lower cost while enjoying affordable copays, additional benefits, and all the perks of being a CHP member.
CHP is committed to providing quality, evidence-based care through its extensive network of physicians, hospitals, and other service providers. Moreover, CHP operates three exclusive health centers conveniently located throughout Tallahassee, ensuring easy access to comprehensive healthcare services.
Capital Health Plan proudly serves Calhoun, Franklin, Gadsden, Jefferson, Leon, Liberty, and Wakulla counties in Florida. To be eligible for CHP's plans, you must be enrolled in Medicare Part A, entitled to Medicare Part B, and reside within their service area. By choosing CHP, you can have peace of mind knowing that your healthcare needs are well taken care of. That's why U.S. News and World Report rated CHP 4.5 stars out of 5 stars as an overall rating.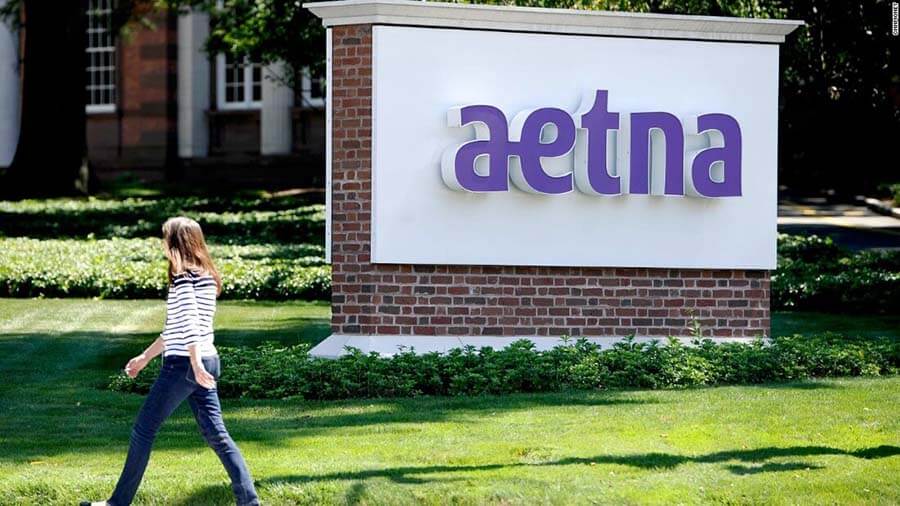 Source: Aetna
Aetna is an health insurance company that offers health insurance plans and related services, such as medical, pharmaceutical, dental, behavioral health, vision, and life insurance to individuals, families, and businesses. The company was founded in 1853 and is headquartered in Hartford, Connecticut. Aetna has over 30 million members in the United States and around the world. Aetna offers a variety of health insurance plans, including HMO, PPO, and POS plans. The company also offers dental coverage and vision coverage. Aetna's plans are available to individuals, families, and businesses.
Aetna is a trusted provider of health insurance. The company has a long history of providing quality health care coverage to its members. Aetna is committed to providing its members with the resources they need to stay healthy and live a long and healthy life.
According to the U.S. News and World Report, Aetna is ranked 4.5 stars on the overall Health Plan Rating and 3.5 stars on overall Drug Plan Rating.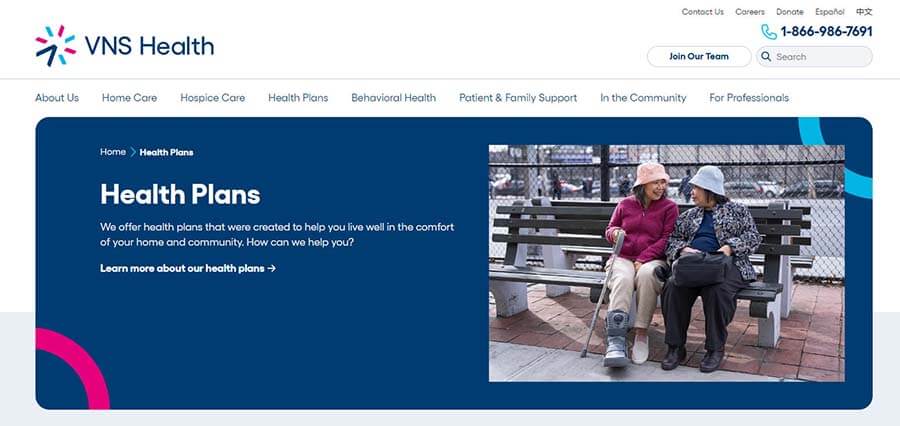 Source: VNS Health
VNS Health Medicare takes pride in achieving a remarkable 4.5 out of 5-star rating, the highest rating among Medicare Advantage plans in NYC and Long Island for 2023. With a rich history spanning over 125 years, VNS Health has been a trusted healthcare provider for New Yorkers. Their unwavering commitment to their members' evolving needs ensures that they will be there to provide support during unexpected healthcare challenges.
They provide a handful of Medicare plans, such as –
VNS Health EasyCare (HMO) - A Medicare Advantage plan designed to simplify and support your journey towards a healthier lifestyle. You can enjoy the advantages of Extra Help/Low Income Subsidy, a program that reduces prescription drug expenses for eligible individuals.
VNS Health EasyCare Plus (HMO D-SNP) – A Medicare Advantage plan tailored for New Yorkers who are eligible for both Medicare and Medicaid. This plan goes beyond standard Medicare coverage, providing additional benefits that contribute to a healthier lifestyle and enhanced well-being.
VNS Health Total (HMO D-SNP) - A two-in-one plan combining Medicare Advantage and Medicaid Managed Long Term Care for those who require ongoing assistance with daily activities in order to live comfortably at home. It contains essential supplemental benefits that traditional Medicare does not cover.
VNS Health MLTC - A Medicaid Managed Long-Term Care plan for persons who are ineligible for Medicare or prefer to keep it separate. It provides long-term services and supports so that persons who require ongoing assistance with daily activities can live safely at home.
Do you want to connect with these companies' professionals?
Are you interested in connecting with professionals from these companies? An email list can be the ideal solution for reaching out to the right individuals. Utilizing an email list lets you directly communicate with the professionals you want to connect with, allowing you to establish valuable connections, discuss potential collaborations, or seek expert advice. With this, you can have a direct channel of communication to introduce yourself, showcase your expertise, and express your interest in connecting or collaborating.
Moreover, an email address list provides a targeted and efficient approach to networking. You can segment your list based on specific criteria such as industry, job title, or geographic location, ensuring that your messages reach the most relevant individuals. This targeted approach increases the chances of receiving responses and establishing meaningful connections.
Don't miss out on the opportunity to expand your professional network and tap into the expertise and resources available within these companies - Start building your email list today!