In today's fast-paced world, Healthcare is a sector still largely dominated by conventional advertising techniques. Refrained from myths, medical terminology and literature are frequently far too complex for the average person to comprehend or be interested in. Because of the health crisis, many people were looking for information that was simple to understand and that provided comprehensive explanations of complicated medical concepts. Influencers who are medical experts represent medical information in entertaining, bite-sized videos that are easy to digest and have complementary images. As a result, medical experts are looking to wellness and healthcare influencers to help them spread the word and find new patients. Influencer marketing in the healthcare sector is a developing trend that has the potential to raise patient satisfaction and engagement.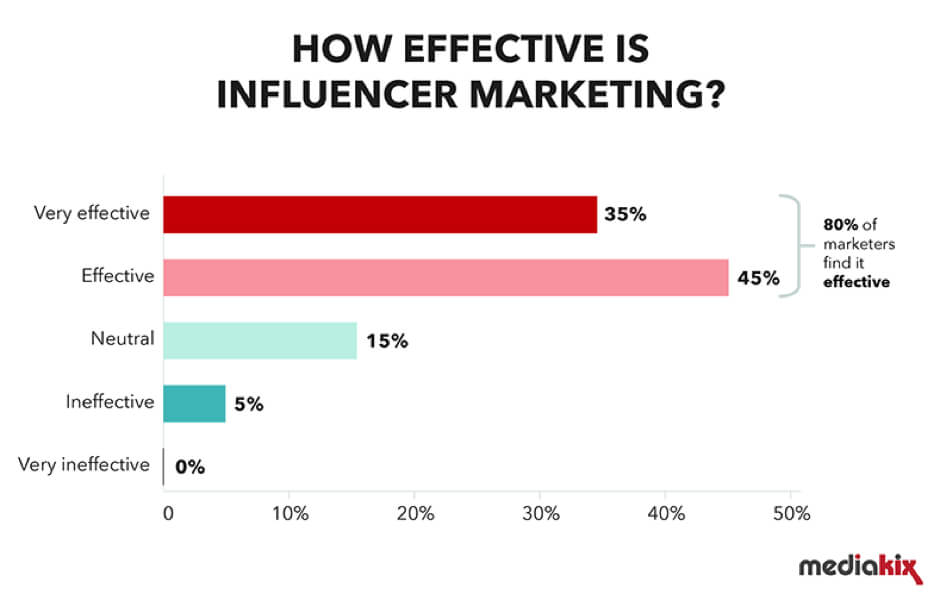 Source - https://www.smartinsights.com/online-pr/influencer-marketing-effectiveness/
The ongoing digital health trend is the pillar for Healthcare Influencers to uphold their supremacy. Digital health is changing in a variety of ways. Developments around digital-first strategies, virtual care, clinician workflow efficiencies, and interoperability are evolving in response to patient requests for on-demand access to care, clinician shortages, and the growing collection of patient data. Digital health solutions are now heavily relied upon by clinicians and patients, and the challenge now is to effectively manage and integrate these tools while upholding a secure environment. Here comes the need for influencers to shape the trend correctly.
The topics of discussion in this article are-
Why Adopt Influencer Marketing in Healthcare?
What are the factors impacting the growth of healthcare influencers?
The top Healthcare Influencers of the US worth following
Why Adopt Influencer Marketing in Healthcare?
Pharmaceutical and healthcare brands have enormous potential to explore better opportunities through the internet. Since the internet has altered how patients manage their health, audiences are already engaging with healthcare influencers. One can learn about lingering symptoms, treatments, product lines, and other information about the healthcare facilities by having a brief text or email conversation with a doctor's staff. And these open up excellent marketing opportunities in the healthcare industry. Your social media presence as a healthcare brand can improve brand awareness and the overall perception of the brand.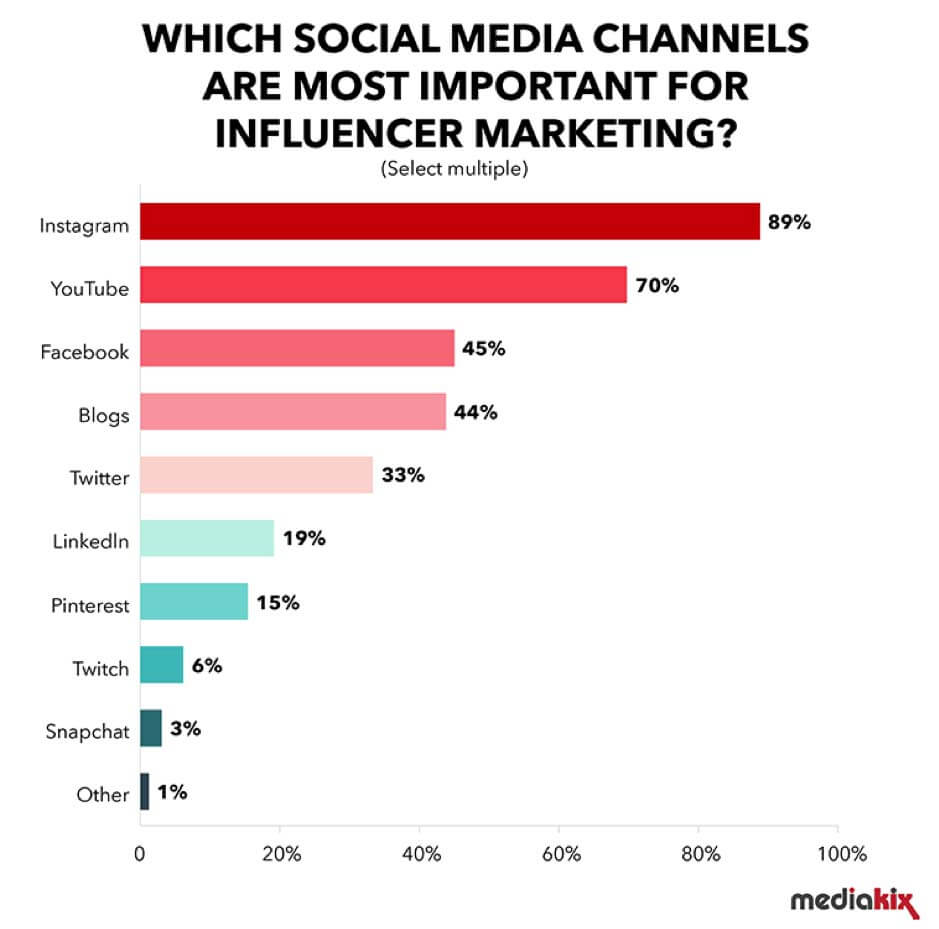 Source - https://www.smartinsights.com/online-pr/influencer-marketing-effectiveness/
In fact, 40% of people claimed that information they find on social media influences their choice of a doctor, how they view diet and exercise, and how they deal with chronic conditions. Consumers pay attention to influencers' opinions, and followers are receptive to the real-life stories they post on social media. Furthering their interaction with influencers, 39% of customers even take action after seeing an influencer's post about health and wellness. Organizations can use influencer marketing in the healthcare industry to promote their institutions, including hospitals, in addition to using it to advertise specific products.
Organizations can use influencer marketing in the healthcare industry to promote their institutions, including hospitals, in addition to using it to advertise specific products. When assessing a hospital's quality, people consult experts in Healthcare and medicine. According to research, 57% of people think about a hospital's social media presence when choosing the best one. Consumers also count on the social media presence of hospitals along with the new advanced technologies available.
What are the factors impacting the growth of healthcare influencers?
Aside from providing immediate feedback on goods or services, insights from social media influencers also present fresh concepts for innovation. Companies can meet the needs of today's consumers if they can integrate this information into their operations. Here are a few ways social media influencers are playing an active role in influencing the business side of the healthcare industry.
Communication is evolving to more open public forums, so less money is spent on other marketing initiatives. According to the study, user-generated content, community, rapid distribution, and expose two-way communication are four aspects of social media that have changed how people and organizations interact.
Now, patients are becoming more involved in their Healthcare. The report noted that social media influencers offer new possibilities for how people manage their health, whether learning more about a specific illness or joining a support group.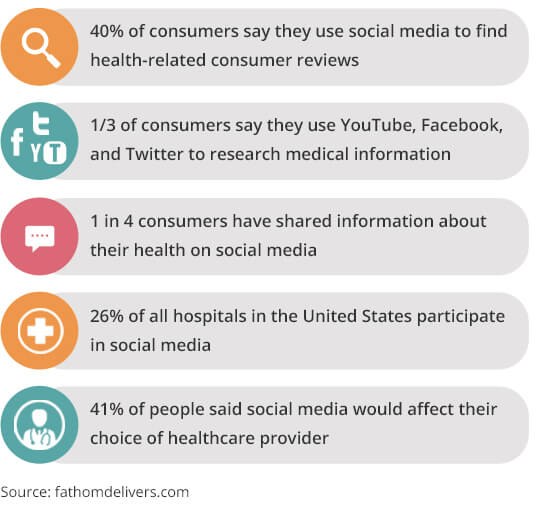 Source - https://www.homecareonlinemarketing.com/services-social-media-marketing/
More immediate feedback can benefit organizations and consumers alike. Patients expect quicker response times from organizations as they use social media more frequently to voice their opinions, complaints, and experiences, according to the report.
Social Media Influencers' data influences how and when patients choose treatment and providers. It's no secret that consumers are increasingly using social media to make decisions about their Healthcare, including which doctor to see and when to get a second opinion.
Social media can be used by providers as an outcomes-based measurement tool. According to the report, the industry is moving toward outcomes-based measurement, partly because of elements of the Affordable Care Act like Medicare's Value-Based Purchasing and accountable care.
These influencers provide insights into healthcare technology trends via blogs, podcasts, and tweets to help their audiences navigate an ever-changing digitalized healthcare landscape. Now, let us learn about the top healthcare influencers dominating the healthcare industry's marketing.
What are the factors impacting the growth of healthcare influencers?
1. Dr. Sandra Lee - One of the top medical social media influencers, Dr. Sandra Lee, also known as Dr. Pimple Popper, created an Instagram account in 2015 so she could share her experiences as a dermatologist. She started posting amusing videos of herself extracting cysts, dissecting lipomas, and popping pimples. She demonstrated MOHS, keloid removal, Botox, and ear surgery. It turns out that people enjoy watching this sort of content because Dr. Lee, one of the top doctors' influencers, now has a TV show and more than 4 million Instagram followers. Lee is a dermatologist with board certification specializing in dermatology, Mohs surgery, cosmetic surgery, and dermatologic surgery.
2. Dr. Bertalan Mesko - Dr. Bertalan Mesko, Ph.D., is a specialist in medical futurity and examines how science fiction technologies might one day be used in Healthcare and medicine. He is a well-known voice in the domain of digital health technology and the growth of future healthcare trends, owing to his work with a Ph.D. in genomics. He has written more than 500 keynotes for governments and other organizations worldwide, including Harvard University, Stanford University, Yale Universities, and Singularity University's Futuremed course at NASA Ames campus.
3. Joseph Babaian - A well-known name in the health world is Joe Babaian. He has been a productive co-moderator of the Healthcare Leadership Blog #HCLDR, one of the most well-known social media communities. Joe keeps expanding this network of passionate contributors worldwide, making it even more powerful (even if they are new). He also provides advice on how people can start using their voice online for those who are unfamiliar with healthcare social media! When working together at conferences or communicating remotely through messages, Joe's warm demeanor and interesting insights into everything HCLDR does, or shares inspire others to consider joining him in this thriving international healthcare community.
4. Dr. Sanjay Gupta - Based in Atlanta and an associate professor of the Department of Neurosurgery of the prestigious Emory University School of Medicine, Dr. Sanjay Gupta is a practicing neurosurgeon. In addition, he writes a column for Time magazine, contributes to CBS News, and is the chief medical correspondent for CNN. Gupta has also been named one of People's magazine's "Sexiest Men Alive" and one of Forbes Magazine's "Ten Most Influential Celebrities." He has received numerous Emmy and National Headline Awards and published in several scientific journals. He has been reporting on some of the most important health-related stories in the US since 2001. Gupta is a go-to health influencer on social media for aspiring (neuro)surgeons, surgical technologists, and anyone wanting to know the most recent business news and announcements. His articles cover a variety of subjects, including antibiotics in fast food and preventative medicine.
5. Dr. Noreen Khan-Mayberry - Environmental, nutritional, and space toxicology are the areas of expertise of toxicologist Dr. Noreen Khan-Mayberry, also referred to as the Tox Doc. She is the first female space toxicologist at NASA and a best-selling author, speaker, editor-in-chief, and editor. Dr. Khan-Mayberry has won awards like "Top 50 Women of Influence," are amazing accomplishments. Her mission to make science understandable to the general public is reflected in many of her social media posts. Dr. Noreen has amassed a sizable fan base, with more than 14K followers on Instagram alone, big ups to her focus on important environmental issues that impact people's health and quality of life.
6. Jane Sarasohn - Jane has a talent for anticipating how technology will alter healthcare delivery in the future. To assist organizations in foreseeing changes that might impact their strategy or operations, she combines her expertise in business and economics with insights from the social sciences, medicine, and other fields. Patients, providers (hospitals/health systems), payers (insurance companies), and suppliers like device manufacturers are all included in Jane's work in the healthcare industry. Jane's team at Deloitte Consulting LLP, where she provides clients with recommendations on cutting-edge trends in people, technology, and health policy, now updates the Health Populi blog twice weekly.
7. Dr. Kevin Pho - He is a multi-talented physician who works as an internal medicine specialist and a national media commentator. He is a board-certified internal medicine practitioner who serves as a national media commentator and tends to his patients' digital needs. As the website's creator and editor, he develops and implements its strategy and oversees its ever-expanding technological infrastructure. The medical industry has heard the voice of change from KevinMD. His commentary, interviews, and public speaking have raised awareness of primary care shortage and physician burnout. He serves on USA Today, CNN, and The New York Times editorial boards. He imparts knowledge to the public on various subjects, such as health policy and recent technological advancements altering how Healthcare is delivered. To raise awareness of the challenges facing doctors today, he also shares his experience on social media.
8. The Health-Tech Visionary, Matthew Holt - Anyone interested in the technological advancements in Healthcare should listen to Matthew Holt, a reliable source. Nearly 24K people follow Holt, a health tech influencer, on Twitter because of his fearless and creative approach to transforming Healthcare to make it stronger. He co-founded the Health 2.0 conferences and founded the HealthCare Blog, which he also blogs about. Matthew Holt is the perfect influencer match for those interested in learning more about health and cutting-edge healthcare technologies because of his close to 30 years of experience in the field and his wide range of skills and interests.
9. Dr. Mike Varshavski - Primary care physician Mikhail Varshavski, also known as Doctor Mike, practices in New York. He experienced tremendous growth and popularity on social media due to being named the Sexiest Doctor Alive by People magazine in 2015. There is no doubt that Doctor Mike has a healthcare media presence unlike any other, with millions of online followers. In addition to his good looks, Doctor Mike is an established and well-known voice in the medical community by providing insightful content, such as clarifying health-related misunderstandings and dispelling myths.
10. Dr. Austin Chiang, MPH - Austin Chiang is a social media influencer to pay attention to as a gastroenterologist with dual Ivy League education, Director of the Endoscopic Bariatric Program, and Chief Medical Social Media Officer at Jefferson University Hospital. Dr. Chiang inspires many endoscopy technicians, patients, and aspiring healthcare professionals because of his contagious enthusiasm for producing motivational content on social media and disseminating accurate medical information. The New York Times, Men's Health, and BBC News are a few publications that have highlighted his significant online influence.
To summarize
Understanding the individuals influencing the healthcare sector's future is more crucial than ever because of the industry's ongoing evolution. People passionate about promoting healthier lifestyles can be regarded as the top healthcare influencers. Using their platforms, they share knowledge and guidance on diverse topics, including Medical and technological advancement in Healthcare, exercise, and mental health. Follow these influencers if you're trying to improve your health for guidance and motivation. Our list should provide you with a wealth of options for where to begin your search to gain insight into what's happening in Healthcare or want to learn more about some influential people in this industry. We hope that the stories of these influencers will motivate you to grasp the field of medicine!