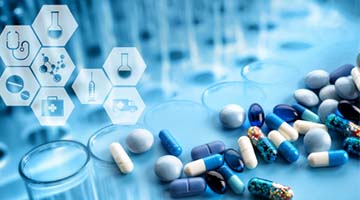 ❝Healthcare Mailing gave us the custom list: 30 percent of the list gave us 90 percent of conversions and solid customer base❞
About Client and Challenges they faced:-
One of the Healthcare Mailing old clients was a pharmaceutical company in the United States spreading its business successfully all over the Unites States. When they started the business their offline marketing strategy works pretty good to make a sufficient income for the company. But when the healthcare industry updated itself from offline to online, the client realizes that they need to run online campaigns to get the business back into life. So they planned to run an email campaign to reach their target customers. They keep the first step towards online marketing by investing in a database with some other database provider, with an outdated and irrelevant email list, their campaign didn't get any revenue from it. After they decided to search the quality database provider and after long search one of their initial clients referred Healthcare Mailing and shared the experience with them. This is how pharmaceutical company came to know about Healthcare Mailing.
Solution:-
The client shared their challenges and marketing goals with Healthcare Mailing and client is very clear about their requirements. Healthcare Mailing took the project and committed to providing a comprehensive database of Pharmacy Executives List according to their business requirements and target prospects. As per commitment with the client, the data researchers delivered freshly updated pharmacy executives mailing list on time that helps the business to reach relevant prospects.
Output:
The client was so happy after seeing the output by using pharmacy executive's data. The database that Healthcare Mailing provided generated 40% of deliverability and increases the response rate by 29% with a high return on investment. Now they are one of the best service providers in the Pharmaceutical Industry across the United States.