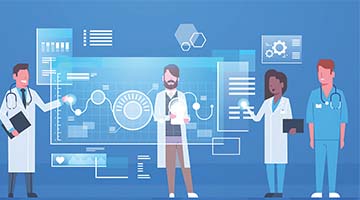 ❝After working with Healthcare Mailing, We got insights in real time and it's completely actionable❞
About the Client:
The client is a startup company based in Seattle and the service includes manufacturing and producing dental lab equipment across the United States. They started their business a few years back and in the initial year, their customer base continues to reduce due to high competition and outdated or inconsistent data. They needed updated contact information with demographic and firmographic filters to better focus on sales development.
Challenges:-
Being new to healthcare and lack experience in the healthcare market, they encountered the problems around finding new prospects and inaccurate leads pipeline. So they decided to update their initial database with a new active prospect data to increase their sales pipeline and get back the business to generate more revenue. That is when they decided to update their database and made some investment in data appending from other vendors. The output of their service didn't deliver expected changes in their campaign revenue. This experience pushes them to find the quality database provider and after lot of research, they came to Healthcare Mailing with a lot of expectations.
The marketing manager of client is very clear about their requirement of campaign and their emails don't want to end up in spam instead of inbox. After reading the clear and complete reference of clients data, Healthcare Mailing prepare to update the database with targeted demographic and firmographic to improve sales pipeline.
Solution:-
We understand the client requirement and they walked them through different options and help refine their ask until the client had what they were looking for. The sales and research team update and verify the data, also update more fields so that can give more insights on the list. In addition to that, client is able to review the quality of the list with a free sample. Our data scientist segmented and customized the data from millions of data to provide the most comprehensive and freshly updated data that helps customer business to stand in a competitive healthcare market.
Top Benefits Achieved
Reduced time to reach most valued prospects from months to minutes
Improved sales pipeline by acquiring real time data
Quick customer acquisition that lead to high ROI
Discovered new prospect accounts and the most relevant contacts
Output:
The client is very happy by seeing the contact database as they got exactly what they want. The updated data we provided achieved 38% more deliverability rate and increases the response rate by 28%. Now they are one of the leading providers of dental lab equipment equipment and well known business in the United States with strong sales pipeline.