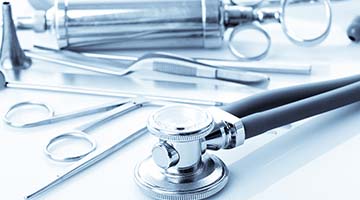 ❝Response time increased substantially, with nearly 60% of enquiries being converted.❞
About the Client:
The client headquartered in New York, USA, One of the leading providers of medical devices and healthcare equipment around the US, the UK, and Canada. In 2018 they achieved the great sales target as per their marketing plan with high ROI. In 2019, the company marketing plan was to increase the sales and to generate high revenue than the past year.
Customer Challenges:-
The customer faced a couple of challenges in their new marketing goal due to a lack of data to run the marketing campaign and the 2019 healthcare market was highly competitive. Being a medical equipment manufacturer, they need more relevant, targeted data and insights who shows interest and buy their product. So, their real challenge is finding the right database provider who can give this comprehensive information to run their marketing campaign. After choosing various database providers they choose Healthcare Mailing as their data partner through positive feedback of other customers who have already acquired Healthcare Mailing data solutions.
Healthcare Mailing Solution:-
The Healthcare Mailing finally took the project and asked them for the exact requirement of their marketing campaign. They are very clear about their target prospects that made the job easy for data scientists to customize the database according to the campaign geographical target and requirements. As committed, Healthcare Mailing delivered the database at the right time incluiding data appending support.
Output:
Client was very happy with the comprehensive database that allows them to increase sales by 15% more than the previous year with 27% high return on investment.