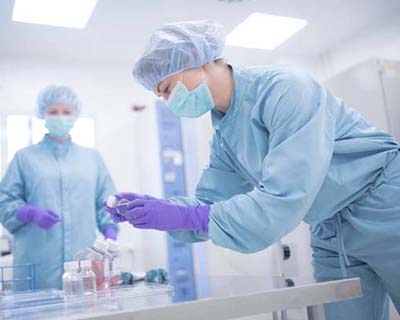 ❝Healthcare Mailing understood our business needs and provided with database that gave us more than 60 percent of conversion❞
80%

Increased in revenue

17X

Improvement on average daily sales

30%

Increased customer base
About the Client:
The client is a drug manufacturing company that maintains operations in Canada. Being a drug manufacturing company, this firm produces multiple numbers of drugs to control various diseases. Also, the company aims to develop a clean and healthy environment through its products.
The Situation:
The company spread its business branch and products all over the United States and the United Kingdom. Also, they wanted to optimize email marketing to their business in order to acquire more key leads.
The Challenge we face:
The database owned by the drug manufacturing company had more than 50,000 Canada business targeted contacts with irrelevant and missing data. Adding the missing contact information to existing data comes with unique challenges. Also, they requested a new detailed list of target key prospects from the United States and the United Kingdom in order to enlarge their business and sales.
The Solution:
Drug manufacturing company choose Healthcare Mailing as database source for their business because of Healthcare Mailing in the position to be able to deliver
Quality and permission based database
Comprehensive database by analyzing your business requirements
Active prospects database that rapidly increase click through rate and response
Database that reaps high ROI
Database within committed time
The Result Achieved:
57,500 client data were completed with a permission-based email address and contacts using the automated and manual appending process
Removed dead and duplicate contacts from the client list in order to reduce the bounce rate and increase response from prospects
Provided the US and UK targeted database by analyzing the business segment and its needs
The database was completely filled with key prospects form the US and UK that reaps high ROI
The assignment was completed and provided within five business days
Now the drug manufacturing company has promoted its business product and service across the US and UK. With the help of the right database, website generating more than 50% of traffic that empowered sales team with increased quality leads and ends in 25% to 30% of product sales with the help of email campaigns. Also, permission-based and personalized emails built better business relationships between the drug manufacturer and their customers resulting in increased customer retention.