Let's first briefly discuss the NAICS code meaning and a bit about its journey to respond to that. The Standard Industrial Classification (SIC) system was replaced in 1997 by The North American Industry Classification System (NAICS), developed jointly by the United States, Canada, and Mexico. For various reasons, numerous municipal, state, and federal entities now classify enterprises using NAICS Codes. According to the Census Bureau of the US, several government agencies utilize NAICS numbers to gather, examine, and publish statistical data about the American economy. In addition, certain government agencies utilize a company's NAICS code to assess its qualification for particular grants or contracts.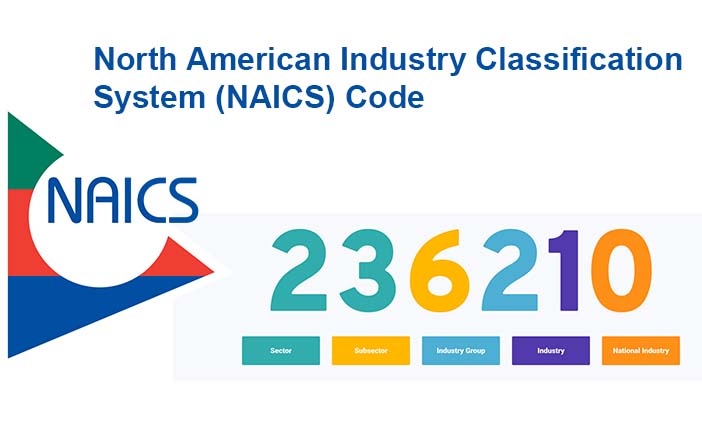 For a better understanding of the uses of the NAICS code in the healthcare industry, share a glance at these aspects-
What Makes a NAICS Code Important in Healthcare Industry?
How to Update the NAICS Code?
What role does the NAICS code play, and how many digits does it have?
What Makes a NAICS healthcare code Important in Healthcare Industry?
There are innumerable reasons a business owner would require a NAICS code Healthcare. Finding and applying for government grants and other incentives might be facilitated by knowing the NAICS code for health care industry. Additionally, many companies employ NAICS codes to pinpoint their upstream vendors and downstream clients.
Government Subsidies
Government organizations in North America use NAICS numbers to categorize various industries. A NAICS code generally defines government contracts and corporate tax incentive schemes. Therefore, identifying appropriate government programs and contracts can be made much easier with knowledge of your company's Healthcare NAICS Codes. Your NAICS number can also be used to locate pertinent regulatory organizations and associations and keep track of related laws and policy changes.
Obtaining Clients
Additionally, NAICS code listings can help firms locate their clients and rivals. To pinpoint target industries and modify your marketing strategies to target your key audiences, use NAICS codes specifically like Outpatient Care Centers NAICS 6214, Child Day Care Services NAICS code 624410, Other Community Housing Services NAICS code 624229, and more. Businesses can better understand what will benefit their consumers and how to stand out from the competition by determining the NAICS code for health care and their major downstream markets and rivals.
Tax purposes
As was already noted, tax departments and state, provincial, and federal government entities use NAICS codes to define industries. If you list the wrong NAICS code on your company's tax returns, an outside agency may compare your deductions to those of unrelated businesses. These kinds of discrepancies may increase the likelihood of being audited. Additionally, NAICS code lookup by number can be used to find pertinent tax benefits. You risk missing out on these benefits by choosing the wrong NAICS code for your business.
Lending Potential
When evaluating loan offers, banks and other lending institutions use NAICS numbers to determine the industry risk levels. Lenders give the riskiness of a certain industry a lot of consideration when determining whether to provide a business loan. A lender can misalign your firm with its industry if you give an incorrect NAICS code or don't know your company's NAICS code. Therefore, knowing your company's NAICS Codes will help when applying for loans.
Insurance Advantages
Health insurance providers, workers' compensation providers, and other insurance businesses frequently use the NAICS code system to calculate rates and risks.
How to Update the NAICS Code?
The choice of a company's list of NAICS numbers is largely left to the owner. There isn't a centralized database of companies with associated NAICS codes. As a result, there are no formal means to modify or alter the NAICS code list for your business. However, a few government organizations maintain internal databases for business-to-NAICS correspondence. You should speak with the agency directly if you believe your company's name has been misspelled on any paperwork or records you have obtained from these organizations.
What role does the NAICS code play, and how many digits does it have?
The NAICS Code is a six-digit hierarchical system classification that provides information on five separate bases. The code's digits are part of a sequence that aims to make the categories more specific. Similar to how the first two numbers indicate the economic sector, the third digit denotes the subsector, the fourth the industrial group, the fifth the NAICS industry, and the last (sixth) digit, the national industry.