As the top pharmaceutical corporations were at the vanguard of the fight against COVID-19, the global pharmaceutical sector is likely to grow. Indeed, the pharmaceutical business in the United States is prospering so well that the North American country accounts for nearly half of the worldwide pharmaceutical market. According to statistics, the United States alone accounts for around 45% of the worldwide pharmaceutical market and 22% of global output.
There's no denying that the pharmaceutical industry is highly competitive. Creating, testing, marketing, and distributing drugs worldwide necessitates a lot of time, money, and infrastructure, which can make entry into the pharmaceutical industry prohibitively expensive. But, We were curious — who are the largest pharmaceutical companies in the United States today? So, using market capitalization as a base, we compiled our own list of the top 10 US pharmaceutical companies.
Top 10 Pharma Companies in USA
While revenue represents how well a pharma company's products and services are selling, profit is a key indicator that provides investors with insight into the business's health and efficiency.
Here, we rank the top 10 biggest pharma companies in the world by market capitalization in 2022:
1. Johnson & Johnson

Source: Johnson & Johnson
Johnson & Johnson is one of the biggest pharmaceutical Companies in US and the world. It was formed in the 1880s as a distributor of surgical dressings. As part of the Johnson & Johnson "family," the company now controls approximately 250 businesses in medically important industries such as medical technology, consumer healthcare, and pharmaceuticals. J&J generated about $21 billion in net income on $93.78 billion in global sales in 2021. J&J finished the year with $93.78 billion in sales and $29.86 billion in cost of products sold, for a gross profit of $63.92 billion.
2. Pfizer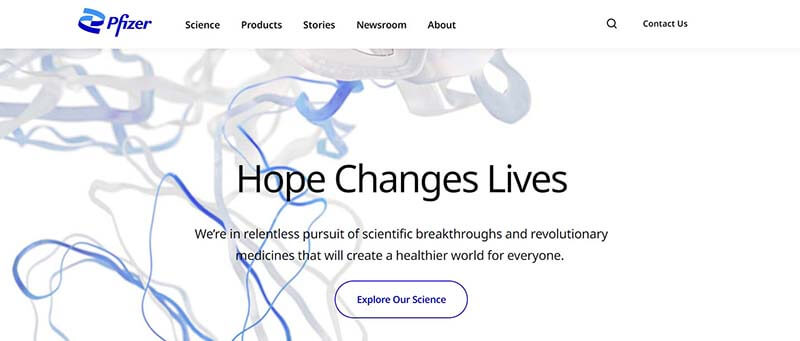 Source: Pfizer
Pfizer is a multinational pharmaceutical firm based in New York City. Pfizer is one of the world's leading pharmaceutical firms, with two business segments: Pfizer Innovative Health (IH) and Pfizer Essential Health (EH). Perhaps the most surprising aspect of Pfizer's 2021 profit performance is that the company did not lead the biopharma industry. Its COVID-19 vaccine, Comirnaty, boosted the company's revenue to $81.29 billion in 2021.
3. Roche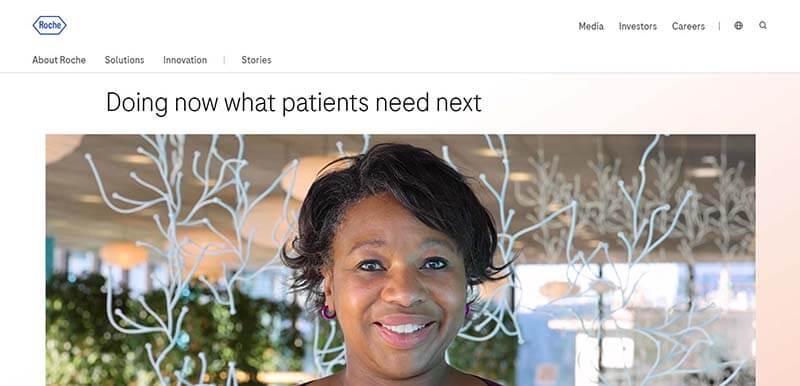 Source: Roche
Throughout 2021, Roche faced a continued biosimilar assault on three key cancer drugs, resulting in a 4.5 billion Swiss franc hit to global revenues. Despite this setback, the company's pharmaceutical segment increased sales by 3% compared to 2020, owing to new medications and COVID-19 products. However, it was insufficient for Roche to generate a year-on-year earnings rise. Roche reported in its annual financial report (PDF) that its cost of sales increased 22% at constant exchange rates to 19.65 billion Swiss francs. Overall, Roche made 62.8 billion Swiss francs in sales last year, a 9% increase at constant exchange rates. Royalties and other income increased revenue to nearly 66 billion Swiss francs.
4. Abbvie

Source: Abbvie
AbbVie, another of the world's largest pharmaceutical corporations, began as one of two companies formed by the breakup of the Abbot Laboratories company. Employees at Abbvie have undertaken research in a variety of pharmaceutical sectors, including seeking strategies to treat ailments such as Crohn's disease, GARP, and cystic fibrosis. AbbVie earned $11.55 billion in net income on $56.2 billion in revenue last year for a net profit margin of around 21%. AbbVie's profits increased by 150% yearly compared to 2020's net earnings of $4.62 billion.
5. Novartis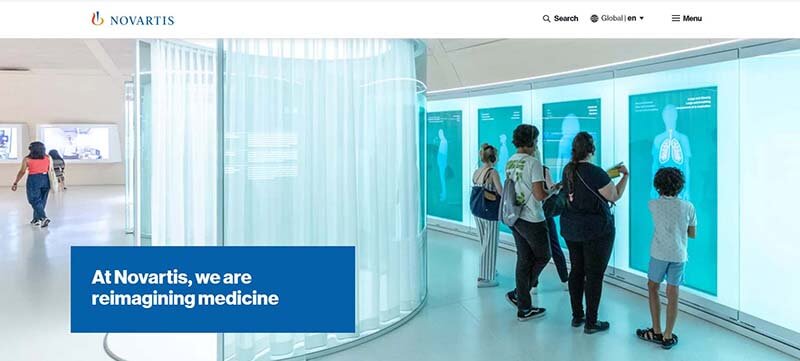 Source: Novartis
Novartis becoming the most profitable biopharma firm in 2021 came as a surprise at first. The Swiss pharmaceutical company ranked fifth in total revenue and has a substantially lower-profit generic sector. Novartis' net income increased to $24.02 billion in 2021, up from $8.07 billion in 2020. Except for the years when it sold off eye care specialist Alcon and divested its stake in a GSK consumer health joint venture, the company's net profit normally does not exceed $10 billion every year. All told, The company generated 53.88 billion dollars in 2021.
6. Merck & Co.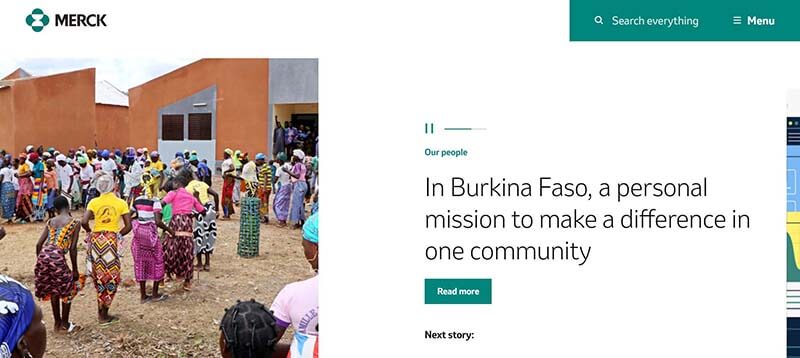 Source: Merck
Merck, which began as a tiny family-owned pharmacy in Germany in the late 1600s, was initially nationalized in the early twentieth century. Because of its ownership of pharmaceuticals such as Gardasil and Januvia, the company has grown to become one among the biggest pharmaceutical companies in the United States. In 2012, the corporation made headlines for ceasing payments to the Boy Scouts of America owing to the Scouts' policy of barring new members based on their sexual orientation. Merck's market value in 2021 was $48.7 billion.
7. Bristol-Myers Squibb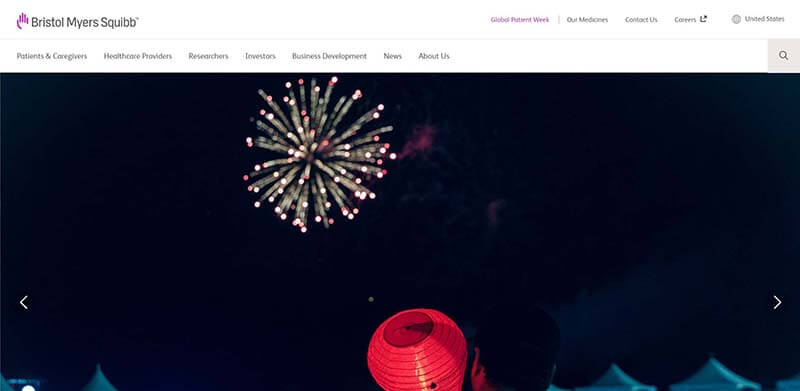 Source: Bristol Myers Squibb
Bristol-Myers Squibb is a pharmaceutical business based in New York City. Edward Robinson Squibb, who was popular at the time for his ardent advocacy for greater quality control standards in medicine, formed Myers Squibb in the mid-1800s. Today, the corporation is one of the greatest pharmaceutical companies in the world, with a market worth of $98.2 billion last year.
8. Abbott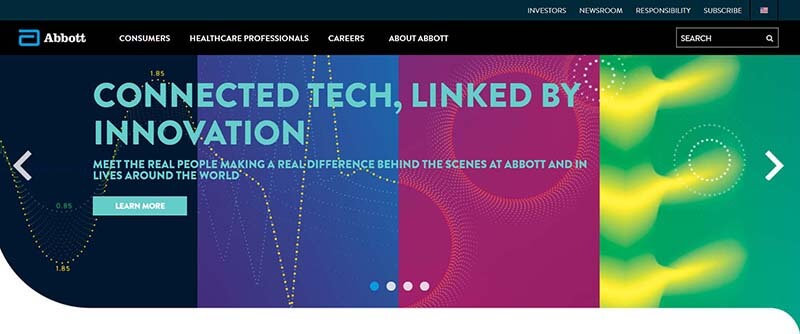 Source: Abbott
Abbott, an American multinational company that was founded over 130 years ago in Illinois, provides medical products and healthcare solutions to more than 160 nations. The corporation, which employs 113,000 people globally, is well renowned for developing ground-breaking technologies in diagnostics, medical equipment, nutrition, and branded generic medications. Abbot Laboratories focuses on diagnostic and medical technology, while Abbott focuses on pharmaceutical research. Its market capitalization in 2021 was $43.075 billion.
9. Amgen
Amgen, formerly known as Applied Molecular Genetics Inc, was founded in Thousand Oaks, California, in 1980. This American multinational biopharmaceutical firm is currently one of the world's largest independent biotechnology enterprises.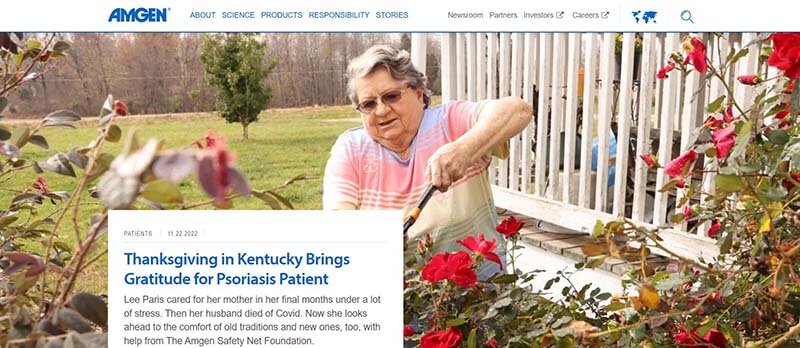 Source: Amgen
Amgen made $23.4 billion in revenue in 2019. The corporation made $6.2 billion in revenue in the first quarter of 2020, an 11% increase over the first quarter of 2019. Amgen's revenue for the fiscal year ended September 30, 2022 was $26.330 billion, a 2.18% rise year on year. Amgen's annual sales for 2021 were $25.979 billion, up 2.18% from 2020.
10. Stryker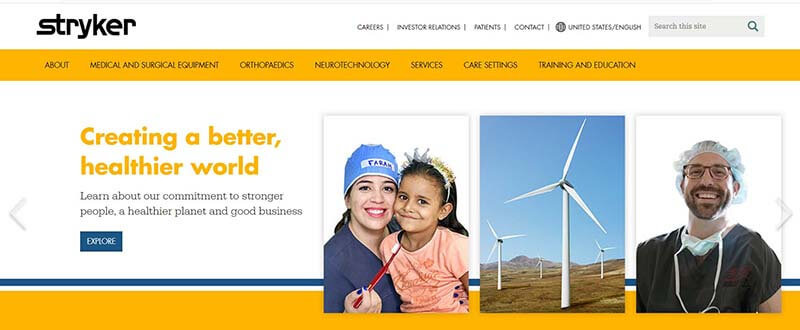 Source: Stryker
Stryker Corporation, another Fortune 500 pharmaceutical firm, was formed in 1946 and is headquartered in Kalamazoo, Michigan. Among their key products are implants, surgical equipment, endoscopes, and other medical devices. Stryker's revenue for the fiscal year ended September 30, 2022 was $17.948 billion, a 7.67% rise year on year. Stryker's annual revenue for 2021 was $17.108 billion, up 19.21% from 2020.
Wrap-Up
Without a doubt, 2021 was a record-breaking year for pharmaceutical companies. Many companies flourished under the pressure of Covid-19. In fact, companies such as Pfizer, which has been in the market for several years, saw a sudden increase in their profit due to creating a successful covid-19 vaccine, making it one of the fastest-growing pharmaceutical companies in the U.S. and globally. Nevertheless, here is the list of Pharmaceutical Companies in USA that made it to the top 10.