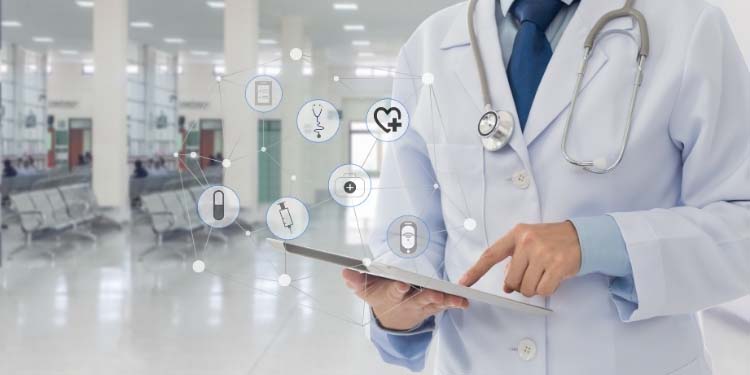 Market to doctors!! Is it a challenge? I would say "YES" only if you overlook some simple moves. Let's find out the treasure box of tips and tricks that promise you the best results while marketing to doctors.
As we know, the job of doctors is tiring and draining most of the time. Besides, they are too busy to have a conversation with the sales or marketing executives. Hence, many pharmaceutical companies and medical equipment suppliers have to spend billions of dollars to influence these physicians and surgeons each year.
How can you get to reach out to these professionals and have fair deals with them? You must have tired of hearing all the conventional style of marketing techniques. Let us dive deep down into the latest tactics that can ensure you surprising results.
Buy verified email list of doctors across the USA and email market to them for immediate results.
Transformation in the Buying Habits of Doctors
Over the years, the buying attitudes of doctors got changed remarkably. Analyzing these behaviors would direct healthcare marketers to develop strategic plans to compete in the market. Earlier, the marketers can meet the doctors to talk about the product or services they are presenting.
Now, the doctors are too busy to have a face to face interaction with the marketers or sales executives. Indeed, we are living in a digitized world. Everything is accessible through digital platforms. Hence, a remarkable transformation had happened in the buying behaviors of doctors.
These busy professionals do not get time to check out your website or social media pages. They take references from their colleagues or experts in the industry. Hence improving brand loyalty is crucial now. Expanding your targeted audiences' knowledge about your product is a quality alternative to reach doctors.
Next is directly reach out to their inboxes. Most of the doctors check their emails daily. This routine is significantly influencing the buying habits of the doctors. Ensuring knowledge about your product and assisting the doctors in providing worthy treatments are playing vital roles. Analyzing these transformations that happened in the behavior is mandatory.
Focus is the Strike
It is a waste of time if you target and send messages to the wrong audiences. To avoid that, check the designation and organization that your targeted lead is working on. You don't need to target an audience who does not have M.D. or D.O. before their name in simple words.
Hyper focusing would enable you to save time and effort without losing the quality of the outcomes. While hyper-focusing the audiences, make sure it is the top-notch decision-makers who can ensure you the immediate reverts and can be converted to clients instantly.
The U.S. population includes less than 1% of doctors. The competition and demand for doctors are skyrocketing. Hence, a cold email or cold call is not going to give you a result. Market segmentation is a wise decision to enhance hyper-targeting. Target audience based on these parameters:
Geography
Experience or the total duration of their practice
The organization (size, departments, type)
Additional qualifications
The results of your marketing strategies are relying on the precision of your targeting. So, if you precise the audience specifically, then you can yield quality results through the marketing.
Understand the Requirement
Beyond business or marketing, you can have a productive conversation with the physicians. Rather than a business aspect, the physicians' relation can be considered personal and assists them to ensure quality treatments. Humanity can be a significant aspect of your conversation.
A survey conducted by HealthLink Dimensions has stated that most physicians prefer marketers to act as an information partner. Yet, a deep and personal conversation would help to grab the attention of the doctors quickly. While conversing with the doctors, the marketers cannot use the general vocabulary. If you want to get recognition from a doctor, you need to upgrade your language with clinical terminologies. Your words should need the capability to prove that you have sound knowledge about the healthcare industry.
Buyer Persona is a Trend
Buyer persona ensures you organized marketing. It helps you to segregate your targeted audiences based on various attributes. More focused personalized campaigns are possible through developing a buyer persona.
HubSpot stated that buyer persona helps them internalize the ideal customers they are trying to attract and grab the attention. Buyer persona enables you to analyze the targeted market and audiences to customized experiences.
Email Marketing to Doctors
55% of the people check their email in the morning. Best way to reach these busy doctors are over an email message. Email marketing is easy to personalize, and easy to implement. Buy a verified list of doctors email list which is 100% Privacy Compliant with GDPR and CAN-SPAM laws. Tracking your marketing campaigns are very easy and you can do followups just in few minutes.
Enhance the Email Communication
Email marketing is booming. Even the healthcare industry also adapted this marketing strategy predominantly. Many studies have proved doctors prefer emails more than any other social media. A face to face communication with doctors isn't easy. However, email marketing would enable you to connect with doctors effortlessly. Sitting in front of the doctor's chambers for a whole day is a traditional way of marketing. Making use of email marketing brings unprecedented changes to your business.
Now the critical question, how did you find the most comprehensive email list of doctors?
Yes. Getting access to an email list is very crucial to begin with email campaigns. A verified email list of doctors includes the first name, last name, email address, business email, telephone number, address, social media profiles; SIC code, ZIP code, and many more. All this information is relevant for you to generate an omnichannel campaign.
Healthcare Mailing ensures you the most comprehensive doctors email list. It enables you to communicate with the top-notch decision-makers and professionals among the doctors. Targeting them would allow you to get immediate conversions to do your business to the utmost establishment. Our service is extending quality service to you.