Businesses that offer individuals social support and health care make up the health care and social assistance industry with NAICS Code 62. The healthcare sectors like doctor's offices, hospitals, medical testing facilities, nursing homes, and family and youth services are some of the businesses in this sector. Social assistance and health care are included in this category since it might be challenging to distinguish between the two activities' borders. The businesses in this sector are grouped in a continuum, starting with those that just offer medical care and social help, eventually ending with those that solely offer social support. Professionally trained individuals provide services at establishments in this industry of the NAICS Code for healthcare. This common procedure involves the labor contribution of health practitioners or social workers with the necessary knowledge shared by all industries in the area.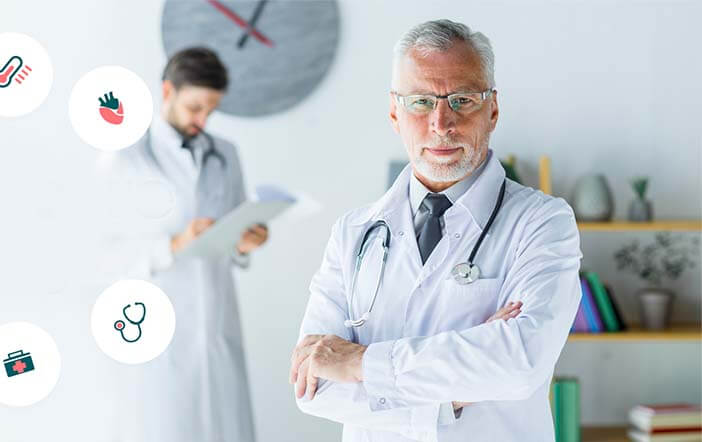 If you want to explore the NAICS code 62- Health Care and Social Assistance to reach the related healthcare companies, you can read through the following segments-
What purposes do the NAICS codes serve?
Choosing a NAICS code: How to do it!
How Do Industry Codes Work?
Analyzing a NAICS Code
How to Use NAICS to Expand Your Business?
What purposes do the NAICS codes serve?
The Tax Department uses the NAICS code for health care to enhance communications. We won't give you information for other industries; for instance, if you run a hospital and choose a NAICS code for hospital that matches. The Tax Department additionally publishes aggregated statistical data using the NAICS code Healthcare. However, we do not share information about an individual taxpayer to protect your privacy. You can choose the industry of your choice, like the NAICS code for Home Health care and the NAICS code for hospitals, to reach the right prospects and pitch your sales directly.
Choosing a NAICS code: How to do it!
The NAICS code you select should be the one most closely corresponds to your main line of business. The business activity that best encapsulates your industry is your primary business activity. This activity often generates the majority of your money. A dentist with NAICS Code 621210, for instance, might offer toothbrushes to clients. Because he sells taxable personal care items, the dentist must register for sales tax; nevertheless, he should choose a NAICS code based on his primary line of business, which is his dentistry office. You can also choose a supplementary NAICS number if your company engages in various business activities. As an illustration, a hospital that charges parking registers for sales tax. The hospital chooses a NAICS Code 622 based on its primary line of business: providing healthcare. The hospital also chooses a secondary NAICS code because it manages a parking lot.
How Do NAICS Industry Codes Work?
Industry codes are employed for various commercial and economic activities that rely on precise data to make wise decisions. Risk management and sales & marketing both benefit from industry analysts. Industry codes can be used by sales and marketing professionals for lead creation and prospecting. For instance, businesses might look for new clients in certain regions and sectors, like medical distributors in California. This kind of industry-specific targeting can produce better sales and marketing campaign results. Finance experts can similarly categorize their clients according to their industry and payment patterns to better identify which companies might pose a higher or lower level of risk.
Analyzing a NAICS Code
Let us analyze the NAICS Code 621111: Offices of Physicians(except Mental Health Specialists). Here the first two digits represent the industry name Health Care and Social Assistance. And the following third digit, 621 represents the sub-sector Ambulatory Healthcare Services, and the fourth digit, 6211, is the industry group Offices of Physicians. The fifth digit, 62111, represents the NAICS industry, and finally, after the sixth digit, we can identify it as the NAICS Code 621111 Offices of Physicians (except Mental Health Specialists).
How to Use NAICS to Expand Your Business?
We've outlined the advantages of having a Healthcare NAICS Code if you depend on receiving government contracts. To apply for a contract with the government, you must have NAICS codes. Without one, your business is doomed and ineligible for federal contracts. Let's now examine how having your NAICS will aid in the growth of your private-sector business. The main advantage that many companies use with the NAICS codes has to do with marketing campaigns. For instance, if your business is in the service sector, your NAICS code can assist you in identifying the perfect client and target sectors and prospective new markets and business prospects.