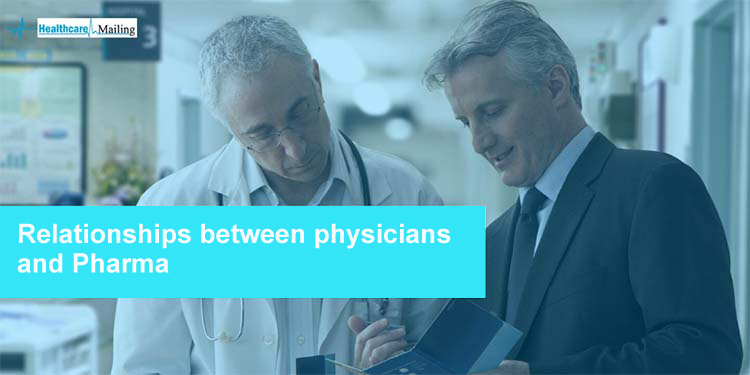 Introduction:
Pharma marketing is referred to the interaction between pharmaceutical representatives and physicians for medical product promotion and sales. According to a recent study from AMA (American Medical Association) shows the average American spending 1000 dollars a year on the drug. With so much of spending involved, drug manufacturers understand the role and importance of executing the right marketing strategy.
Pharma Market and Trends:
The global market for pharma is 900 billion dollars and expected to hit 1.1 trillion dollars in the next few years with a growth rate of 5% per annum. Also, according to NCBI (National Center for Biotechnology Information) research, pharma companies are spending more than 2.6 billion dollars to promote their product in the market and it will increases constantly in upcoming years.
Marketing with physicians:
Pharma marketing with physicians is getting more and more attention. An average, pharma companies spends more than 20% of sales on marketing and estimated more than 80% of marketing efforts are targeted towards physicians because pharma marketers know physicians are the key decision-makers and gatekeepers for their sales. On the other hand, physicians are incredibly busier than ever and hard to find them. This narrows the chance of pharma marketers to reach physicians. Also, the marketers face throat-cutting competition more than 85,600 pharma companies target Pharmacists in the US. Now you may think marketing to physicians feels walking on a sharp knife, but it isn't much hard as you think when you have the right strategy for your marketing campaign. Here are the valuable tips you need to add to your pharma marketing.
Define the Physicians you are marketing to:-
Physicians play several roles in the healthcare industry. It is important for pharma marketers to know which role of physicians they are trying to reach and convert him into a quality lead.
In the US more than 40 percent of physicians own their healthcare business. Also, they have more control over hospital operation and decision making. Pharma marketers can segment them through the geographical location that helps them to reach efficiently.
Target Physicians with email:-
According to research in 2019, there are more than 1 million active physicians in the United States. Email marketing can outperform other marketing channels in the term of targeting and generating high response rate. Short personalized information and content with a good subject line will cut through spam filters and increase the open rate and response from physicians. On the other hand, purchasing permission-based database from vendors like Healthcare Mailing will reduce marketers' valuable time and hard work. This pre-segmented database helps pharma marketers to target and reach physicians with high response rate.
Also, marketers should measure the performance of each segment of an email like subject, content, and CTA (Call to Action) to optimize the email to reap high response. More than 70% of marketing professionals agree the success behind their marketing campaign is testing constantly and optimizing to increase its performance. A/B testing helps pharma marketers to identify the element need to optimize in an email campaign. This process increases campaign efficiency and gives a direct impact on the open rate and response rate.
Leverage content marketing:-
Nowadays content marketing plays an uncompromising role in every industry. Content is the king in converting prospects into the quality lead in marketing space and remains the same when it comes to marketing with physicians. But, without creating useful and remarkable content, content marketing won't help marketers in converting physicians into the quality lead. Here are the few things to follow when marketing with physicians using content.
Choose Content Topic and Subject Carefully:-
Physicians prefer marketers to act as information partners. Creating valuable content about company technology and product information will give opportunities to educate physicians about your product.
Physicians trust credible news sources like JAMA, New York Times. Sharing valuable content through news sources will help physicians to trust brand and products.
Provide Appropriate Format:-
Physicians always interested in learning valuable information. Pharma marketers can share their valuable product and their customers experience information through an appropriate format like eBooks, white papers, slide shares, case studies, video, and webinars.
Provide Right Call to Action:-
Without providing CTA (Call to Action) pharma marketers lose the chance of engagement between physicians and them. CTA can make or break your marketing effort to physicians. Whether a white paper, journal subscription and, seminar content success depends on CTA.
Document your Content Marketing Strategy:-
A successful content marketing depends on its well-planned strategy. Every member of your marketing team should be clear with strategy. According to a recent study, 60% of successful healthcare industry-focused marketers document their content strategies.
Attend medical conferences:
Marketers know physicians are hard to find. So, utilizing the medical-related conferences and trade shows gives the opportunity to pharma marketers to get engage with physicians face-to-face and allows marketers to take demo on their brand and products.
Conclusion:-
Pharma marketers face huge challenges in marketing due to busy physicians and a highly competitive market. But, when marketers come with the right marketing strategy, marketing with physicians will become simple. Also, Physicians' experience will continue to become the center of focus and marketers should race to meet the physician needs.