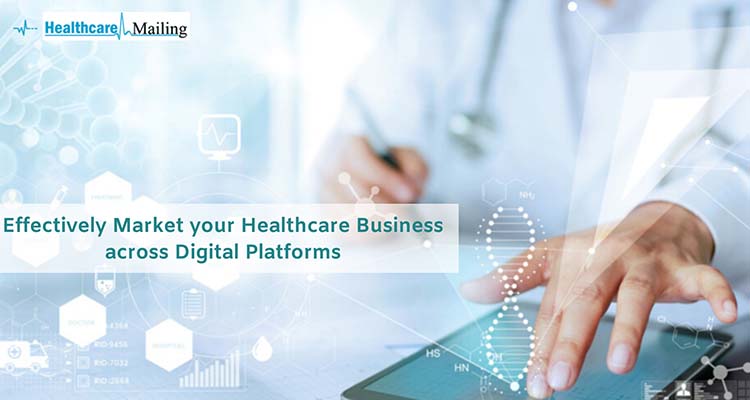 The healthcare industry plays a major role when it comes to marketing and generating quality leads. As per the 2018 healthcare marketing studies, the US healthcare industry spends 2.80 billion dollars on digital advertising and expected to spend 3.10 billion dollars in 2019, but still many hospitals, doctors and medical device/equipment manufacturing companies facing difficulty with finding quality leads.
At the end of this article, you can understand the best healthcare quality lead generation practices of healthcare marketing professionals use to increase quality leads for the organization.
Modern Medical Service Consumers
The most successful lead generation practices in healthcare are enabling the prospects to make smart healthcare choices. The easier steps you make it for prospects to solve their problems, the more successful your organization will have.
Marketers need to understand the consumer view and their choice to get medical service that helps to reach qualified leads. The modern consumers are smart, over the years 89 present of consumers changed to online search when they looking to solve their healthcare queries.
Modern B2B Medical Buyers
Marketers need to understand b2b marketing is being different from its origin. The lines between B2C and B2B are becoming unclear due to modern b2b buyers have the same expectations of B2C consumers. According to various healthcare marketing studies, B2B buyers do multiple online searches before interacting with manufacturer websites and they want to speak to a sales representative before going through the buying process.
Healthcare Lead Generation Service: Are they worth it?
Purchasing medical leads is one of the popular lead generation processes in the healthcare industry. But, when you stop paying them, your leads will get dry up quickly. So steering away from pay per lead service will help you in improving your marketing budgets as well as less expensive and more reliable leads that exist out there. When you're marketing budgets allows you to buy pay per lead, pay per lead will be one of the good sources for your lead generation process for your organization.
Most Reliable Source of Lead Generation for Healthcare
The most cost-efficient and reliable source for generating Quality healthcare leads are
Your website
Your website
Search engine Optimization
Content marketing
1. Optimize your Website for Lead Generation
Your healthcare website is the main platform where you can generate quality leads with a high conversion rate. So you need to make your website comprehensive according to the below factors.
Speed - If your website is slow in loading, it won't generate many leads as per your expectations. Slow website is one of the first reasons to increase the bounce rate and almost 50 present of the audience will hit the back button to exit from your website.
Mobile-Friendly - Nowadays people use smartphones to access various information like finding location and online searches. Optimizing your healthcare website to mobile will generate more leads and it drives people to your physical location through local SEO.
Informative Content - Content is one of the best ways to reach your potential leads. Optimizing your site with informative content gives the full benefits of your product or service that leads to engagement.
2. Increase Healthcare Leads by Search Engine Optimization
As we know, most of the consumers use a search engine when they looking to solve their healthcare queries. A recent study shows that 10 million online searches happening each month for healthcare-related keywords, this indicates marketers should understand that every search is the key to find new and quality leads. Also, to turn the searches into your key leads, your website should be at the top of the results by pushing your competitors down. This can be done through search engine optimization.
To optimize your website to search engine, there are more than 200 actual ranking signals, but here are some of the factor that you need to follow in placing your healthcare website in the top of the search engine result in 2019 is
Mobile-friendly website
Secured website (HTTPS)
Schema Makeup
Quantity and Quality of the content
Website speed
Social signals
Quality do-follow Backlinks
Optimized image
Age of your domain
3. Using Local SEO to Generate Leads
When it comes to local search engine optimization, one of the first things you should do immediately is updating your details on Google my business page. It includes
Category of your Organization
Contact number
About organization
Organization open and close time
Physical address and service area
Review
4. Content Marketing Leads Generation
Content is one of the best methods to take the information of your product or service to potential leads, but only information will not convert the lead, you need to motivate them through publishing new fresh content.
B2B Healthcare is to make the process seamless and as easy as possible for buying consumers. In B2B lead conversion, marketers have to convince and convert every individual consumer into conventional leads. In this content marketing have the potential to give high conversion rate by providing the consumer relevant information for their queries.
Since the average buyers make 12 online searches before engaging with one brand, marketers have plenty of opportunities to solve their queries. Below is the example of content that will solve each step of the buyer's process.
Problem identification - How to identify the outdated billing system?
Solution exploration - Displaying solved problems
Requirements - Things healthcare organization needs in medical billing
Supplier selection - How to choose the best healthcare organization for your business
Validation? - case study
Consensus creation - presentation: Why to choose your company for purchase or service?
Conclusion:
The ultimate secret behind every healthcare lead generation is online presence and taking the brand above from the competitors. The strong and active online presence in the healthcare industry is the key marketing strategies to increase leads and acquire new clients.