Who to Turn to? Understanding the Different Types of Orthopedic Doctors
Experiencing bone, joint, or muscular pain can be challenging, affecting both your physical well-being and quality of life. In such instances, finding the right doctor becomes paramount in helping you achieve pain-free mobility and optimal health. Orthopedic pain can manifest in various ways, ranging from brief acute episodes to persistent chronic conditions, or intermittent discomfort arising from overuse or injury. Regardless of its nature, the key to a successful recovery lies in selecting an orthopedic doctor who can cater to your exact needs with expertise and compassion.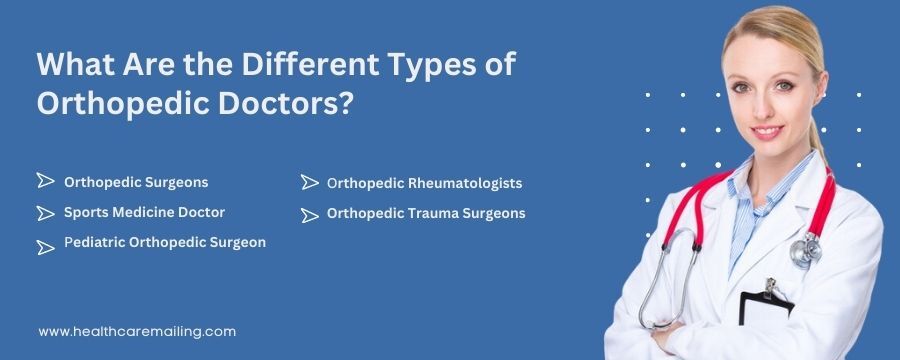 In this blog, we will explore the diverse world of orthopedic doctors, their different subspecialties, and their vital role in helping you regain pain-free mobility and restore your quality of life. You'll be better equipped to make an informed decision and find the ideal doctor to meet your unique orthopedic health requirements.