Finding the right doctor for you can be a challenge. With so many options available, it can be difficult to know where to start. It's important to find a doctor that you trust and feel comfortable with, as your relationship with them can affect your overall health and wellbeing. Here are three tips to help you find the doctor that is the right fit for you.
Get Recommendations
Finding the right doctor for you can be a daunting task, especially if you're unsure where to start. The best way to start your search is to ask those around you for their opinion. Speak to family, friends, and colleagues who have been to the doctor recently, and get their take on the services provided and their overall experience. Ask them about the doctors they visited and what made their experience so positive or negative. You can also ask your general practitioner for a referral to a specialist or a different doctor. If you don't have a primary care physician, you can search online and read reviews of local doctors to get an idea of who may be the right fit for you. Doing your research ahead of time will save you time and help you find a great doctor.
Research Credentials and Training
When selecting a doctor, it's important to research their credentials and training. Find out which medical school they attended, what type of specialty training they have, and if they have board certification in their field. You should also look for other qualifications such as experience in a particular procedure or expertise in a specific condition. All of this information can be found on the doctor's website or through an online search.
Top Doctors Email List by Specialty
It's also important to check if the doctor is affiliated with any hospitals or medical groups, as these can be indicative of the quality of care you will receive. Moreover, find out if the doctor has any reviews from past patients that you can read. This can give you an idea of the doctor's bedside manner and the care they provide. Finally, make sure the doctor is licensed to practice medicine in your state and if they carry malpractice insurance.
Doing your research when selecting a doctor is essential in ensuring you get the best possible care. By verifying their credentials and looking at patient reviews, you can make sure you are choosing a qualified and experienced physician who meets your needs.
Consider Personality and Bedside Manner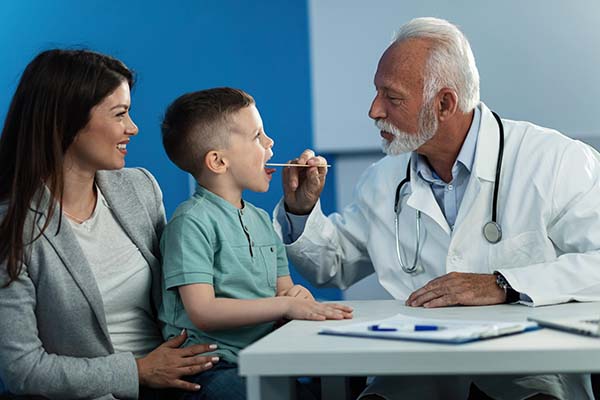 When you're looking for a doctor, it's important to consider their personality and bedside manner. Your relationship with your doctor is an important one, and it should be built on trust and respect. Take some time to get to know the doctor and make sure that you're comfortable communicating with them.
Ask yourself if the doctor listens to you and takes your concerns seriously. Do they explain the options for care in a way that you can understand? Are they respectful of your decisions and wishes? When you're feeling vulnerable or in pain, you want to be able to trust and rely on your doctor.
It's also important to consider the doctor's personality. Do you feel at ease when you're speaking with them? Do you feel comfortable expressing your needs and opinions? Do you feel like the doctor is genuinely interested in helping you? If so, then this is likely someone you want to continue seeing.
Finding the right doctor for you may take some time and effort, but it's well worth it in the end. The key is to trust your intuition and take your time when making a decision. Consider their credentials, training, and personality to make sure that you find the right fit.