The pharmaceutical industry presents unique challenges that require creative and targeted strategies. This is especially true when it comes to growing a brand presence, increasing sales, and building strong relationships with HCPs and Patients. The good news is that there are numerous steps that you can take to improve your sales in this competitive market. In fact, a recent analysis by the Drug Information Association shows that nearly 75% of physicians surveyed indicated they would be more likely to prescribe a brand if their healthcare professionals were knowledgeable about the drug's mechanism of action or treatment benefits.
Are you unsure how to write a pharmaceutical marketing plan or which pharmaceutical marketing methods to employ? Don't Worry- This article has all of the information you need, including step-by-step directions for creating your marketing plan and a list of 5 successful pharma marketing ideas and methods.
The Future Landscape Of The Pharma Industry
The worldwide pharma market is expected to be worth $1.7 trillion (at ex-manufacturer prices) by 2025, with the United States (39%) and China (12%) accounting for more than half of the businesses. However, Indian manufacturers are also increasingly competing in the US market, driving down prices across many medicine categories.
The COVID-19 pandemic has put enormous strains on world healthcare expenditures because of the need for repeated vaccine campaigns. In fact, global COVID-19 incremental spending is expected to exceed $251 billion between 2021 and 2026. However, now that the early vaccine initiatives have been developed, the industry's focus is shifting to recovery and the route to the next normal. This will likely result in major changes in how the pharmaceutical industry operates, which will be costly and difficult to negotiate.
But what exactly is the 'new normal'?
To respond to today's healthcare issues and prospects, it is becoming increasingly vital for the market to be guided by current health goals. At the industry level, modifications will most likely focus on network optimization, patient-centricity (better aligning research and development with public health interests and preferences), and fulfilling increased capacity and efficiency demands. Individual companies are prioritizing operational resilience and accelerating efforts that offer greater agility and transparency. This is made feasible by the higher use of digital and analytics tools, as well as automation. Changing legislation also puts the onus on continuing to adapt.
Building a Pharmaceutical Marketing Plan
Marketing strategies for pharma companies have two primary audiences: patients and healthcare professionals (HCPs). To be effective, your strategies must engage both audiences in order to enhance visibility, sales, revenue, and return on marketing and advertising investment. However, knowing what you want to achieve does not always imply understanding how to get there. You want to know that if you're going to spend time, money, and resources building a pharmaceutical marketing plan, your efforts will be worthwhile. Here are the steps to follow.
1. Find Your Audience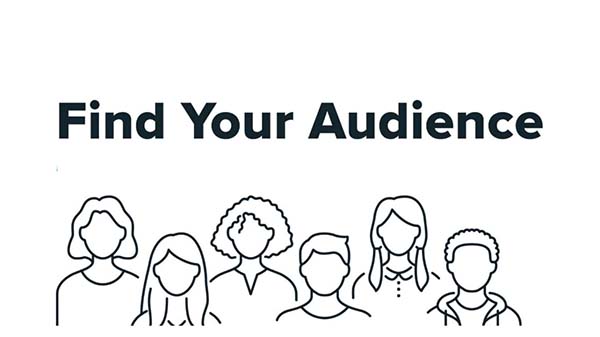 Source: Find Your Audience
The first goal is to define your market so that you can choose the best communication methods to reach your target audience. This entails narrowing down the exact categories of HCPs and patients you want to contact rather than casting a wide net and hoping for the best. Knowing which market segments are best suited to your offerings allows you to target them more effectively.
2. Set Objectives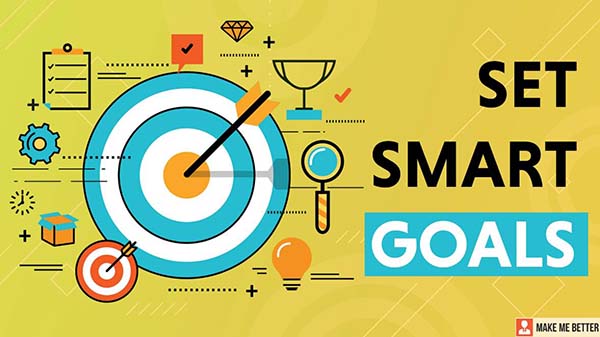 Source: Set Objectives
What kind of market position are you aiming for? The response will have a huge impact on the marketing methods you employ. The four most typical goals include Market penetration, product development, market development, and diversification.
3. Define Your USP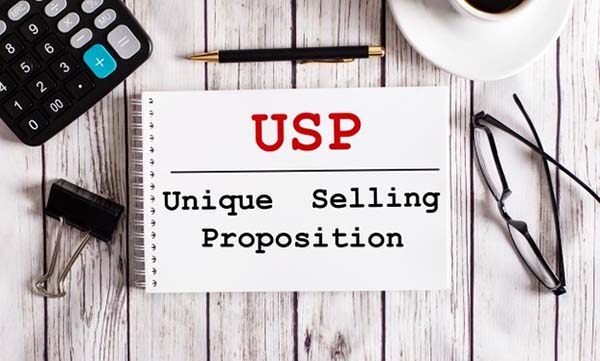 Source: Define Your USP
Defining your unique selling points (USPs) will assist you in creating the correct content that communicates the right message to the right individuals. To acquire a competitive advantage, you must properly analyze your USPs compared to your competitors to guarantee your product offering is superior.
4. Set Some KPIs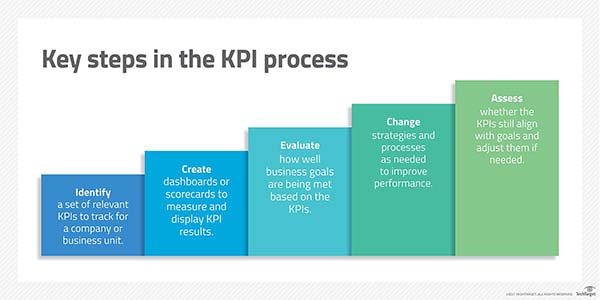 Source: Set Some KPIs
What's the use of designing a pharmaceutical marketing plan if you can't measure its effectiveness? Your objectives will determine the particular metrics you measure, but some frequent examples are:
Inventory turnover
Average revenue per HCP
Sales of non-prescription drugs as a percentage of total sales
Overall revenue, sales, and profit
Following these steps, you can begin to concentrate on more specialized pharmaceutical marketing techniques and move your campaign ahead.
Top 5 Strategies And Market Approaches
Let's take a closer look at some of the various strategies you might employ to optimize your pharmaceutical marketing approach.
1. Customer-centric strategy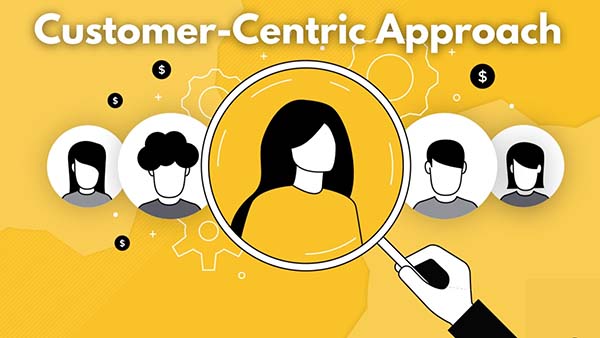 Source: Customer-centric strategy
Customers are more knowledgeable about healthcare than ever before. People are now taking a digital-first strategy to obtain knowledge regarding their health concerns. They are now aware of their symptoms and the available remedies. Pharma businesses can take use of this opportunity to reach customers directly. Effective marketing will gently nudge patients to contact their healthcare providers and request treatment or therapy.
2. Multichannel Marketing Approach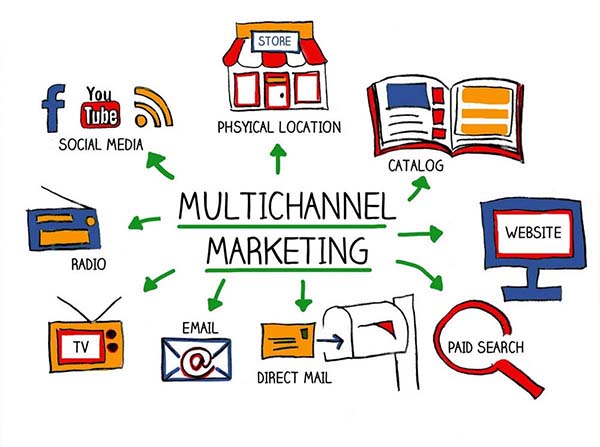 Source: Multichannel Marketing Approach
Multichannel marketing has the ability to improve the pharmaceutical customer experience by boosting the quantity and adherence of patients on therapy through integrated promotional efforts that engage them in their own healthcare journey. Reaching out to HCPs via the appropriate platforms can result in better treatment outcomes since they have the necessary resources to support patients throughout their treatment journey.
Pharma businesses can also offer sales personnel with the support they need to make sales and enhance marketing ROI by using a multimedia strategy.
3. Invest in Pharma SEO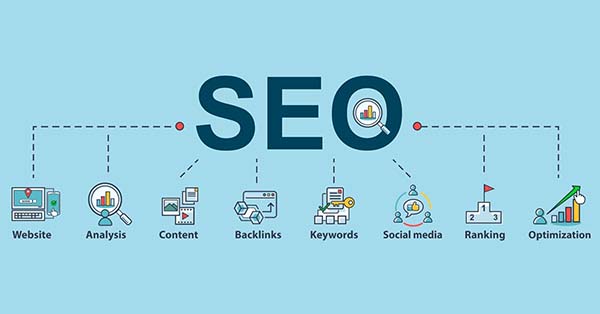 Source: Invest in Pharma SEO
Did you know that Google receives over 1 billion health-related queries every day? Updating your web content with more keywords, as well as improving metadata and alt tags, will boost your Google ranking. Adding extra pages allows you to include more internal and external links, as well as local SEO and long-tail keywords, which will aid in domain authority. Regularly publishing a blog is a terrific method to enhance the size of your website and provide all-important SEO data to please the Google machine while also showing your product line, experience, and expertise to raise HCP and patient awareness of your brand.
4. Build a Social Media Presence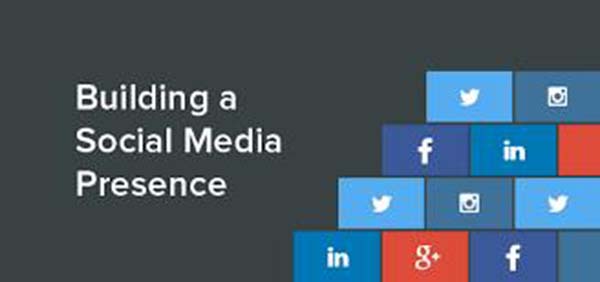 Source: Build a Social Media Presence
According to data, an average American spends approximately 2 hours and 27 minutes each day on social media, so being active on the same platforms as your target demographic is critical. HCPs are more engaged than ever on social media, and social engagement is on the rise. This prompted patients to connect with them through social media to find online solutions. These patients also receive online information from drug manufacturers' social media initiatives. As a result, make sure you address both patients and physicians.
5. Paying for Leads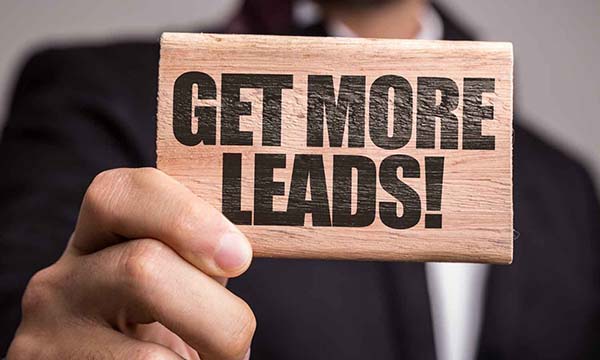 Source: Paying for Leads
If your budget permits, paying for advertising and leads can make a significant difference. Because healthcare and insurance have some of the highest costs per lead, outsourcing some of the work may save you time and money in the long run.
You can find leads through one of two forms:
Google ads:
It usually requires some meticulous research on the right keywords to acquire the best quality score. Nonetheless, websites that pay for ads typically appear at the top of page 1 search results, improving your visibility and increasing the likelihood of conversions.
Paid Leads
Outsourcing to a reputed lead generator results in a bigger volume of higher-quality leads, which increases your conversion rate and sales revenue. Professional lead generation services automate data collection and guarantee that each campaign includes just prospects who are most likely to buy.
In Conclusion
While the pharmaceutical Marketing approaches outlined above are crucial for developing great pharmaceutical marketing strategies, there are a few more factors that a corporation should consider. Keeping up to date by attending conferences, updating search engines, maintaining a high-quality website, emotionally connecting with their clients, and communicating with physicians in order to handle every query. These freshly developed pharma digital marketing approaches will assist in meeting your sales targets in 2023.