As the population continues to age, the need for nursing home care increases each year. In 2023, it is estimated that 1.4 million Americans will be living in nursing homes. This blog post will provide an overview of 2023 nursing home facts and statistics, including the costs of nursing home care, the average length of stay, and more. Knowing the facts and figures behind nursing home care can help you make informed decisions about long-term care for yourself or a loved one. Read on to learn more about 2023 nursing home facts and statistics.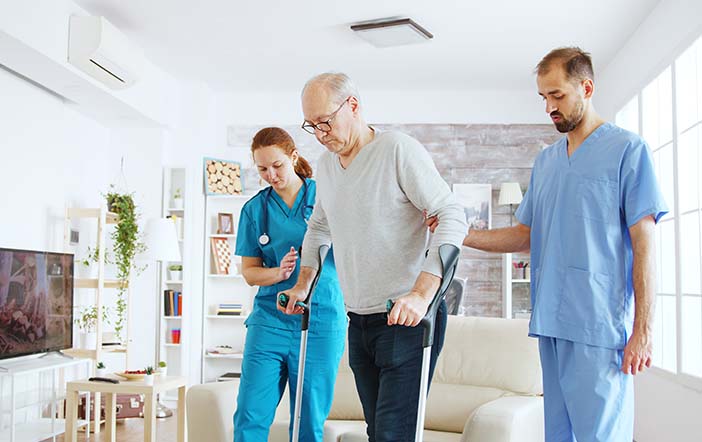 The Number of Nursing Homes in the United States Is Expected To Grow
According to the National Investment Center for Seniors Housing and Care, there are currently 15,800 nursing homes in the United States. This number is projected to grow over the coming years, with a projected 3.5% increase in the number of nursing homes from 2020 to 2023. The growth of nursing homes is reflective of the increasing number of people aged 65 and over who are in need of long-term care.
The increase in the number of nursing homes is driven by several factors. Aging baby boomers are living longer and require more care than their predecessors. In addition, technological advances in healthcare allow more people to be cared for in nursing homes than ever before. As a result, nursing homes are increasingly becoming a viable option for long-term care.
Furthermore, as the population ages and medical costs continue to rise, many families find it difficult to provide long-term care at home. Nursing homes are often seen as an attractive option since they provide an array of medical and social services, such as physical and occupational therapy, mental health counseling, housekeeping, and laundry services.
The growth of nursing homes in the United States is expected to continue in the years to come, due to the increasing demand for long-term care options. With a growing elderly population, more families may turn to nursing homes as an attractive option for providing care and support for their loved ones.
The Occupancy Rate of Nursing Homes Is Projected To Decline
According to a recent study, the occupancy rate of nursing homes in the United States is projected to decline by nearly 8% by 2023. This means that fewer people will be taking advantage of the services offered by nursing homes, and more people may choose to stay in their own homes or with family members instead.
This decline in occupancy is likely due to several factors. With more seniors choosing to age in place rather than move into a nursing home, the demand for these facilities is decreasing. Additionally, as advances in medical technology continue to make it easier for seniors to receive care at home, fewer people may opt for a nursing home.
Top Nursing Professional Email Addresses Database
Furthermore, due to increasing public awareness about the quality of care available at nursing homes, individuals are becoming more cautious about selecting one for themselves or their family members. This means that many people are now choosing to stay at home or with family rather than move into a nursing home.
With fewer people taking up residency in nursing homes, the occupancy rate is projected to continue to decline over the next few years. As such, nursing homes need to focus on improving their services and creating an inviting atmosphere that can attract potential residents. By doing so, they may be able to counter the effects of the declining occupancy rate and provide quality care for those in need.
The Number of Licensed Nursing Beds Is Expected To Increase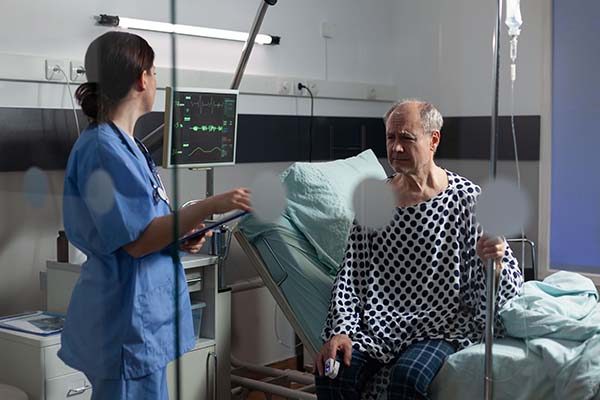 There is a huge demand for critical care nurses in nursing homes continues to rise, so too is the demand for licensed nursing beds. According to a report from the National Center for Health Statistics, the number of licensed nursing beds is expected to increase by 3.5 percent in 2023, to a total of 2.3 million beds across the United States.
The increasing number of licensed nursing beds is largely due to an aging population. As the Baby Boomer generation continues to age, more individuals will require long-term care in nursing homes, driving up the demand for more nursing beds. Additionally, the prevalence of chronic conditions and disabilities in older adults, as well as the decreasing number of people living in nursing homes, will also contribute to the need for more licensed nursing beds.
In order to meet the demands of an aging population, many nursing homes are expanding their facilities and adding additional beds to their existing buildings. Furthermore, states are also making efforts to increase the availability of nursing homes through financial incentives and tax credits for new construction projects. With these efforts, it is expected that the number of licensed nursing beds will continue to increase in 2023 and beyond.
The Number of Certified Nursing Assistants Is Expected To Increase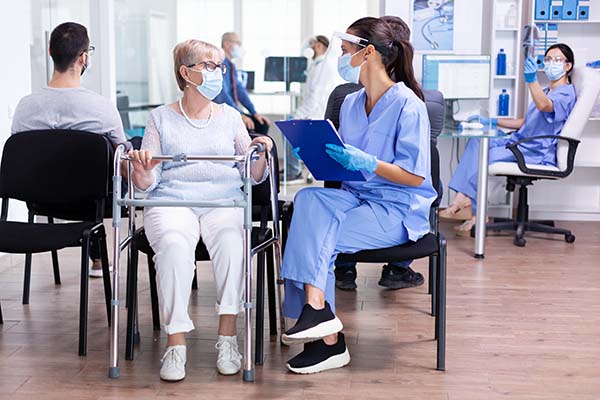 As the population of elderly and chronically ill individuals continues to grow, so does the demand for nursing care. According to the U.S. Department of Health and Human Services, in 2023 the number of certified nursing assistants (CNAs) is projected to increase by approximately 14 percent. This is a significant increase in comparison to the growth of nursing home beds, which is expected to only increase by 1.3 percent.
The need for CNAs is especially important in nursing homes, where they provide direct care to residents, from bathing and dressing to helping with meals and administering medications. As an increasing number of elderly and disabled individuals move into nursing homes, CNAs are increasingly essential for providing quality care.
In addition to providing basic care, CNAs also play an important role in assisting with activities that promote a healthy lifestyle for residents. These activities may include taking walks, playing games, and even engaging in physical activity. The presence of CNAs is essential for promoting the well-being of nursing home residents.
For those considering a career as a CNA, the outlook is promising. With the expected growth in demand for CNAs over the next few years, there are sure to be many opportunities available. It's important to remember, however, that being a CNA requires more than just providing basic care; it also requires patience and compassion in order to provide quality care to those in need.
The Average Length of Stay in a Nursing Home Is Expected To Decrease
The average length of stay for a nursing home resident is projected to decrease over the next several years. According to a report from the Centers for Medicare & Medicaid Services, the median length of stay for a nursing home patient was just under three months in 2020. This is expected to drop to around two months by 2023.
The decrease in the average length of stay can be attributed to a few factors. Advances in healthcare technology have allowed seniors to receive more timely treatments and interventions in the comfort of their own homes or assisted living facilities, reducing the need for longer stays in nursing homes. Additionally, improvements in community-based care and the availability of home health aides have allowed seniors to remain at home and receive the necessary care they need.
This decrease in the average length of stay can be beneficial for both the nursing home and its residents. For seniors, it means that they can receive the care they need without having to be away from family and friends for an extended period. For nursing homes, this translates into increased efficiency due to shorter occupancy times, allowing them to provide care for more individuals in less time.
As such, seniors and their families need to understand that the average length of stay in a nursing home is expected to decrease in the coming years. This is good news for those who need nursing home care, as it means they will be able to get the care they need without having to spend an extended period away from home.